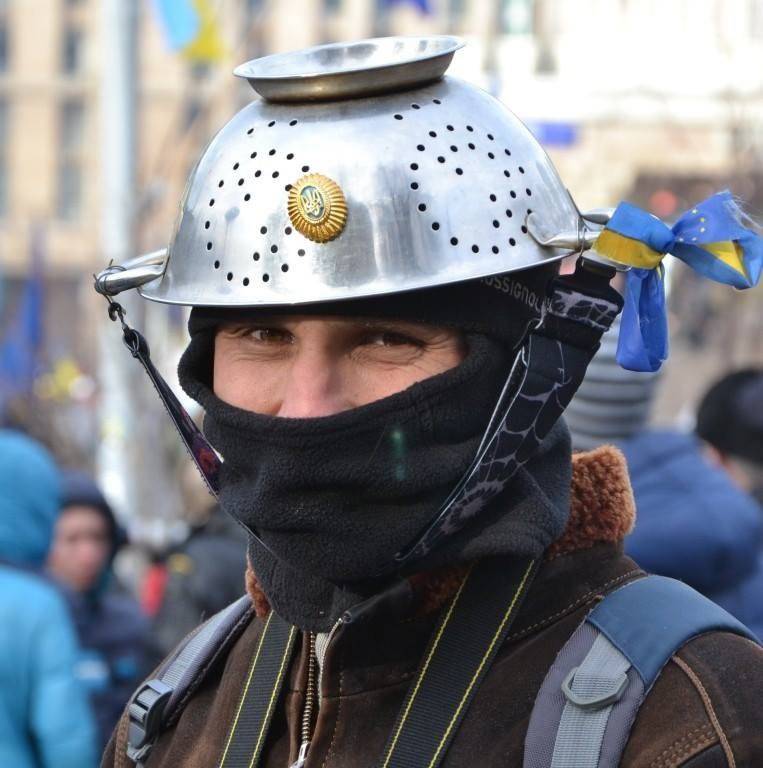 Many of you have noticed how some of your friends have changed dramatically: their eyes became tin, they began to speak in abstract slogans. They began to repeat the words of others and transmit thoughts of others. In this case, any disagreement causes them, at a minimum, irritation and, as a maximum, aggression.
Euromaidanism is a mental illness suffered by people with a labile psyche who have undergone massive propaganda attacks through the media and social networks. The fact is that propaganda carries a strong energy charge. People sit down on this energy as a drug. Scary staged photos and videos, shocking stories of "eyewitnesses" - all this excites and people quickly get used to this source of external arousal.
As soon as such an effect ends (and it always ends, as soon as the goal has been achieved), the withdrawal syndrome begins in a person. He is experiencing depression, fatigue, frustration in life. For some, the condition is so serious that they require psychiatric care in a hospital. All this has already happened to people after the Orange Revolution. We give advice on how to behave with such people in order to help them now.
If there are several employees in your company who are actively speaking out loud on the side of Euromaidan, do not hesitate to express your opinion delicately, but confidently, and you will be surprised how many like-minded people you will have.
Here it is not the content that is important, but the fact of the declaration of the opposite opinion. The fact is that a loud minority is always "more" than the silent majority. This effect was called by the American scientists "a car with an orchestra". Its essence is that each of the silent majority is silent because he thinks that the others support the screamers. And the screamer, in turn, is convinced that everyone thinks just like him. As soon as he sees that he is in the minority, or at least that not everyone shares his position, he will lose some of his confidence.
Do not try to convince with the help of facts. Currently, through the media and social networks, a huge number of ducks are thrown, which Euromaidanians certainly believe. Any of your fact will immediately be questioned and you will find yourself in a strategically losing position justifying. Moreover, now the value of such moral quality as truthfulness has been lost - evromaydanuty can lie to you with a clear conscience, considering that his big and bright goal justifies such a petty sin as a lie.
A person in evromaydanutym from a psychological point of view is in the state of a child - operates with emotions and desires. If he responds to the forehead with arguments from the position of an adult, this will cause a so-called "psychological injection": the state of psychological discomfort. And this, in turn, will cause irritation and aggression.
At the same time, a person in the state of a child is a person in a state of perpetual competition with everyone. He will defend his position until the last moment only in order not to be recognized as a fool or a loser.
Instead, try to disprove their facts by asking clarifying questions. If evromaydanuty begins to respond, then, firstly, you intercept the initiative in the discussion, secondly, take a win-win position (the question can not be refuted) and, thirdly, stimulate a person to move from emotional to rational thinking.
In the most successful case, he himself will see logical inconsistencies in his own statements. If the process of rational thinking in the brain is started, the person himself will recover from Euromaidanism rather quickly, but imperceptibly to those around him (remember our pride!).
But there is one "but"! The general rule for medicine is: the slower the disease develops, the slower the cure will be. Therefore, it is possible to cure euromaidanism only for those who have recently become ill and are suffering in acute form. Those who have this disease turned into a chronic stage, treatment is of little prospect. "