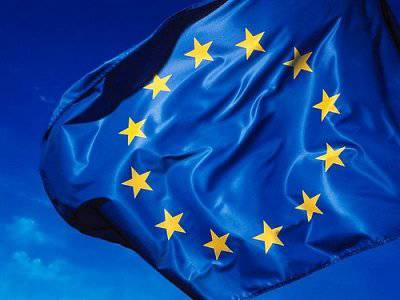 We offer our readers an exclusive interview with Jean-Marie Le Pen. He was taken from the famous French politician Sergey Helendik, a Russian writer, philosopher, publisher, television author, and public figure.
It is good when the people have their own hero, beloved and recognized by the people. It's very good when a folk hero lives, heals and speaks loudly - he will always be heard, no matter how hard his friends or enemies try to drown out his voice. Jean-Marie Le Pen does not practically give interviews, but, fortunately, there are exceptions to this rule.
21 September 2013, I had the honor of being invited to a friendly dinner with Jean-Marie Le Pen. The conversation was long, Jean-Marie said what he said throughout his long political life, says like a prophet: France will live while the French people live, but the survival of the people is threatened. Then came the idea of ​​this interview.
Jean-Marie Le Pen, despite his 85 years, spoke vividly, passionately and convincingly, spoke about the fate of his people, whom he loves and which he serves all his life - as a politician, tribune, thinker and philosopher, for whom he paves the way for the future for, as stated in the interview, "life always begins tomorrow."
They talked a lot about Europe and Russia, Jean-Marie Le Pen said at the end of the conversation that he would like to meet with Vladimir Putin, which puzzled me a little. I replied that I have no relation to the program of the President of Russia and I cannot influence the possibility of such a meeting, but now, while preparing this interview, I have thought about this. There are really few real heroes of their peoples, recognized and understood as such in life, in our world. These are units of billions of living people, and, like all living people, they are not immortal. Meetings of such people are rare, but they create
History
, give a new impetus to the development of nations. The fates of France and Russia are closely intertwined with each other historically, spiritually and mystically. Expressing my sincere thanks to Jean-Marie Le Pen for the interview, I will allow myself to express the hope that this meeting can take place. Not because the National Front begins to win elections, but because such is the logic of History.
Sergey Helemendik (hereinafter S.Kh.): Mr. Le Pen, for many people you are a living legend, almost the last hero of the French people, according to some. For decades, the French and Western media created the image of Jean-Marie Le Pen as the leader of the so-called far-right, ultra-nationalists. Having successfully survived decades of slander, how do you explain the fact that the National Front has become today the dominant political party in France?
Jean-Marie Le Pen (hereinafter LP): The National Front has been persistently and persistently waging its struggle for 40 years, overcoming all difficulties and obstacles, one against all. But now public opinion in France, under the influence of such factors as mass immigration, lack of security on the streets, unemployment, increasing tax pressure, and euroglobalism, have clearly turned towards our views.
S.Kh .: We are all accustomed to seeing in life various degrees of good and evil. What is good, what is bad - in terms of geopolitics? Is it possible to consider a possible global war for survival, the war of all against all, as an absolute evil?
LP: Every country looks at the world from its own point of view. And if national independence, personal freedom and responsibility, correlated with each other, is an absolute good, then war, if it is not defensive, is certainly a hellish disaster.
S.Kh .: Do you believe in justice as a universal principle of human existence? The famous Scottish poet Robert Burns said: "And the coming years will prove that man is good by nature!" Do you think this happened?
LP: Of course not! Although we should all strive for this. Justice is key to personal and collective human relationships. Like Jean-Jacques Rousseau, Burns believed that man is born good. They were wrong: a man by birth is not good and not bad. Education should teach him the rules of life in society, which will ensure the greatest possible peace and harmony.
S.Kh .: What is the state of the national idea and the national feelings of the French people today? Does France have the will to survive as a sovereign state?
LP.:Government per se is considered by globalists to be their enemy number 1 and the "gate that needs to be broken". But it is the state, at the time of misfortunes and disasters, that turns out to be the best way to protect the freedom, security, prosperity, culture and language of the people, their national identity. In the depths of the people's soul, our nation-state is still alive, but it must be revived, re-made sovereign and flourishing, otherwise wilt will come. This demand for a return to sovereignty, sooner or later, will become universal.
S.Kh .: A third of the French population today consists of first or second generation immigrants. This is a huge amount. Can these "new French" become part of the French nation? And if not, what will be the consequences of this for France in the near future?
LP: The migration invasion, which France has been experiencing for four decades, takes place with the apparent complicity of its own "elites"; It is undoubtedly the most serious test in its history and carries with it the greatest danger to its future fate. Being bound and even paralyzed by treaties with the European Union, it is doomed, it seems, to disappear in this flood. She needs to stop this deadly decline, regaining her sovereignty before it is too late.
After all, immigrants from all continents aspire to France as a result of our suicide complex, according to which we treat foreigners better than compatriots: the preference given to our compatriot is punishable with us!
Externally, this immigration, like Proteus, is extremely diverse: Europeans, Africans, Asians, South Americans, while obviously most of it is Muslim.
The mass character of this stream (for the last 40 years has entered from 15 to 20 million people) made its complete assimilation impossible and led to the emergence of real foreign enclaves on our territory. We are dealing with a mortal threat - due to the ongoing mass naturalizations (750 thousand during the Sarkozy five-year plan), and also because the right of soil used here "naturalizes" virtually all the offspring of these immigrants.
S.Kh .: Multiculturalism, which almost became a kind of new official ideology, now seems dead. Should Europe be Europe of nations?
LP: Europe will become the Europe of nations, and the European Union will have to dissolve. The European Union is a kind of straitjacket, a prison of nations, a colony of globalism. Also, the current Islamization of Europe is part of the American geopolitical project.
S.Kh .: Do you think that Europeans will inevitably be replaced by immigrants from other parts of the world?
LP: The great resettlement is already happening and is even accelerating due to the low birth rate in Europe and the emigration of our young elites.
S.Kh .: Your daughter Marine Le Pen said that the EU would repeat the fate of the USSR, but a new strong Russia appeared on the ruins of the USSR and the new Eurasian Union is gradually becoming a reality. And what can arise on the ruins of the EU?
LP: What we need to build in order to survive, I call the Nordic bloc of nations occupying the north of our continent - from Brest to Vladivostok, exactly along the axis Paris-Berlin-Moscow.
S.Kh .: More than 6 million people voted for you in the last election. However, for decades, these people have been denied the right to have representatives in parliament. How do you explain such a scandalous denial of the principles of democracy?
LP: "Sistema" survives only due to the preservation of the current electoral mechanism - a majority vote in two rounds, which effectively blocks all new forces. But under pressure from society, this lock will be lifted. A proportional vote, applied during the elections to the European Parliament, will show the true balance of power in the 2014 year. But until that time, the right-left mafia (the "Gaullists" together with the socialists) would try every opportunity to avoid this catastrophe.
S.Kh .: Many polls predict that the NF will win all the upcoming elections in France. Is this true and can not the parties of the establishment sabotage such a victory?
LP: Surveys are promises, and elections are reality. Right-left will try to use all means in order to avoid defeat (lies, ideological intoxication, legal and political maneuvers).
S.Kh .: How can the election of the European Parliament in May 2014 affect the future of Europe? You have been a skeptical and critical member of the European Parliament for many years, can you consider creating a patriotic bloc in the next convocation of the National Front to reform and reorient the policies pursued by the current parliament?
LP: Yes, at least, Marine Le Pen is taking the steps necessary to create a block of euro skeptics in the European Parliament, whose activities can be a decisive factor.
S.Kh .: In a global context, how would you characterize the policies of the current EU political leadership; current US political leadership policies; policy of the current leadership of Russia?
LP: While wandering to achieve their globalist goals, the United States pursues the course of Islamizing the world, for them it is more than just a military tool. Russia is emerging from the chaos caused by 70 during the years of communism, devastating and criminal. Vladimir Putin deserves to help him in this.
S.Kh .: How would you describe the place and role of the new members of the EU, the so-called post-communist countries of Central and Eastern Europe? Can they contribute to giving the EU some useful and constructive political orientation?
LP.P .: The situation in the countries of Eastern Europe as a whole is determined by the policy of the United States, implemented through NATO, but today there are centers of popular, national resistance.
S.Kh .: What is your opinion about Russian President Vladimir Putin? How do you see the future relations between Russia and Europe?
LP: Vladimir Putin gave hope to his people and seeks to return Russia to its rightful place in the community of nations. Today, Western Europe and Russia have common risks and common hopes, that is, they have everything they need to build a common destiny. Russia, with its geopolitical space of Siberia, is a necessary partner for us.
S.Kh .: Russia and China constitute a new geopolitical force - Eurasian. What does this mean in terms of the national interests of France?
LP: Russia is a neighbor of communist capitalist China. His example can influence it in a peaceful way, but deep inside Russia is much closer to European countries, it is in solidarity with them.
S.Kh .: The readers of the information and analytical portal www.chelemendik.sk share many of your ideas and wish you every success. Now they feel lost and disappointed with a mirage called "a new, prosperous and democratic, free life in the EU". They are still very poor, and their situation is getting worse. Euroscepticism continues to strengthen, what can you say to them?
LP: I would say that "life always begins tomorrow"; that by regaining traditional values ​​— such as the Motherland, family, work, justice, freedom — they will also gain hope.
S.Kh .: Residents of Russia, China, all of Asia, Africa and Latin America - the vast majority of humanity - were deeply shocked by the systematic manifestations of anti-family policies of certain forces in the United States and Europe, which, among other things, managed to legalize homosexual "marriages" without asking while people have their consent.
Is the National Front a supporter of the present, direct popular referendum on this issue?
LP.:I remember, on St. Peter's Square, addressing us, members of the European Right-wing parliamentary group, Pope John Paul II said: "We must fight against the decline of Europe." He repeated this phrase very strongly.
S.Kh .: The governments and peoples of the world, including the citizens of the United States themselves, were shocked and offended by the scandal associated with global eavesdropping by the US National Security Agency. What do you think can be done about these abuses?
LP: Almost all European powers today are subordinate to the United States and they can only (gently) protest against the abuse of technological and military superiority.
S.Kh .: This interview will be distributed also to Russia, where you are also well known. What would you say specifically for the Russian-speaking audience?
LP: France and Russia are natural allies. We must strengthen our ties at all levels, including in culture.
I am proud of the fraternal friendship with your great artist Ilya Glazunov. For us, he is a symbol of love and friendship between our peoples. But I also have political friends, such as Zhirinovsky or Baburin, who received me in Russia, recently received my daughter Marin in Moscow, and also my granddaughter Marion (Marion Marechal-Le Pen, niece Marine Le Pen) list NF) in the State Duma.
Until now, however, the National Front has not been officially recognized by the Russian authorities. I hope that this recognition will happen very soon.
S.Kh .: Some Ukrainian politicians are desperately trying to join the EU. What is your vision of these attempts? What advice would you give to Ukraine and Ukrainians on this Euro-Atlantic issue?
LP: Let me stay away from this burning question of Ukrainian domestic politics, with all my sympathy for the Ukrainian people. Generally speaking, the aspirations of supporters and opponents of the EU diverging from each other may well converge in the case of the formation of the Nordic bloc that I propose.
S.Kh .: How do you see the role of Slovakia and the Slovak people in Europe? And the last question comes from one of our Slovak readers: "Do European countries have a chance to stop mass immigration from Asia and Africa?"
LP: Each of the peoples of Europe has a special role to play in building the Nordic (Northern) future, including the Slavic peoples of Western Europe, such as the Slovaks or Serbs. Stopping the flow of immigration to Europe is today a matter of life and death. The first duty of a person is to live, therefore: Long live life! Vive La Vie! "