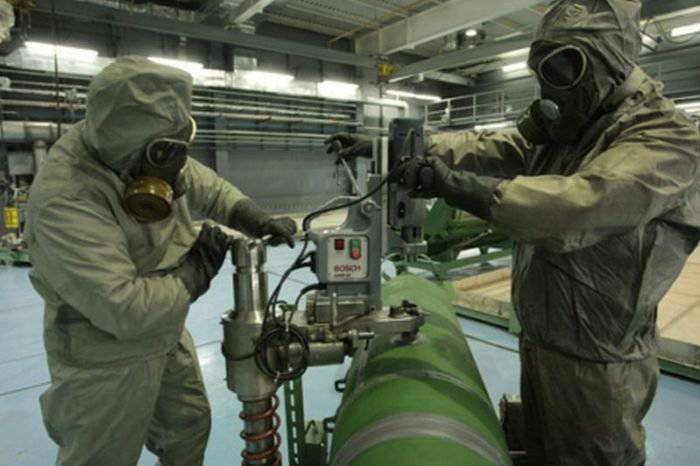 Russian facilities for the destruction of chemical weapons stockpiles started to destroy them after the end of the planned maintenance work carried out from the third decade of December, when the Federal Directorate for the Safe Storage and Destruction of Chemical
weapons
fulfilled ahead of time the state defense order 2013 of the year. Interfax-AVN reported about this with reference to the head of the Federal Directorate for the safe storage and destruction of chemical weapons, Colonel-General Valery Kapashin.
According to him, at the facility in the village of Leonidovka of the Penza region this year will continue the destruction of ammunition of complex construction. The same types of ammunition, containing not only poisonous, but also explosives, will be destroyed at the facility in the village of Mirny, Kirov Region. Both of these objects destroyed the stockpile of their arsenals of chemical weapons by 99% and are close to completing the task.
"Two other facilities that have destroyed toxic substances at 100% are currently conducting preparations for decommissioning. This is a federal state-owned enterprise (former facility) "Gorny" in the Saratov region and the object "Kambarka" in the Udmurt Republic, "- said the journalists. According to them, the remaining facilities will start the destruction of chemical weapons as needed: the Pochep object in the Bryansk region from February 1, the Shchuchye object in the Kurgan region from March 1 and the Kizner object in the Udmurt Republic from April 1.
"As of 20 in January, 2014 was destroyed in Russia, about 78% of chemical weapons stocks, which is 31 thousand tons. It remains to destroy less than 9 thousand tons.