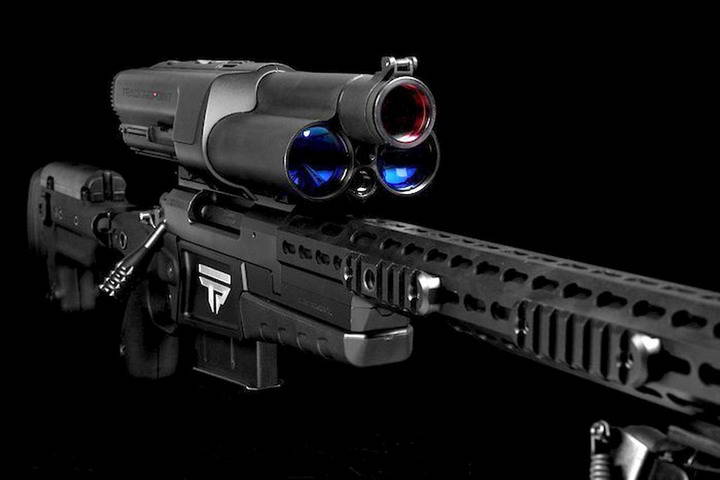 The US military is testing advanced rifles equipped with computer guidance systems, the manufacturer's intelligent
weapons
Tracking Point.
Tracking Point announced that the US Army had purchased six of their smart rifles, each of which costs from 10 to 27 thousand dollars. This is a very big price, especially compared to several hundred dollars, which cost the traditional army M-16 A2 and M-4, but the Tracking Point rifles are equipped with so advanced guidance technology that the military even hopes to save on ammunition.
The arrow with the smart rifle is actually enough to mark the target, which he can see on the computer screen and through the rifle scope. The internal computer system will then tell him exactly how to aim the weapon and at what point to release the hook in order to guarantee to hit the target.
"Our rifles can communicate with each other," said Oren Shable, a marketing unit at Tracking Point. "This allows you to conduct more intelligent battles, because you can tag targets, and then pass them on to others."
According to the company, the motive for creating a smart rifle was partly due to the fact that the modern battlefield is becoming more complex and - more importantly - more and more connected. A Linux-based computer in a rifle sight accumulates ballistic data, images of the battlefield, atmospheric condition recordings, and even the Earth's tilt at a specific time.
Rifles are also equipped with a wireless system, so that all recordings and information can be transmitted in real time to smartphones, tablets and laptops.
"The only way to guarantee accuracy is to control all the variables," said Tracking Point spokesman Scott Calvin. The only serious factor that the rifle cannot track is wind speed, so it must be entered manually, he adds.
And Chables reports that the company has already sold about 500 rifles to its customers, including wealthy collectors and safari lovers.