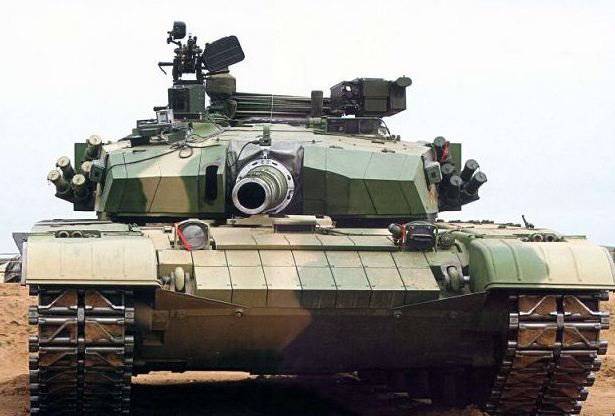 In China, declassified the latest modification of the main combat
tank
Type-99G. As it became known, the Chinese armed forces used the latest modification of the most modern Type-99G (ZTZ99G) tanks during exercises near the borders with North Korea.
This was the first official demonstration of the Type-99G tank, as it was already in 2008 that the existence of a similar development of the Chinese military-industrial complex became known.
The Chinese state television channel confirmed the use of Type-99G tanks in Shenyang. The maneuvers of the armed forces took place in the period 10-17 December last year.
Previously, information about both Type-99G tanks and their tactical and technical characteristics was classified. It is known that these battle tanks weighing about 55 tons are armed with a ZPT98 125-mm smooth-bore cannon, capable of piercing the frontal armor of modern main battle tanks, such as M1 Abrams or the British Challenger.
Weapon
This type is also adapted for firing guided missiles.
Previous generations of the Type 99 tank, such as the type 99A1 and 99A2 type, have already been presented, but there is still no information about their widespread production or use outside of parades and official ceremonies. Type 99 (ZTZ-99) - a modern Chinese main battle tank, created on the basis of the prototype Type 98G.