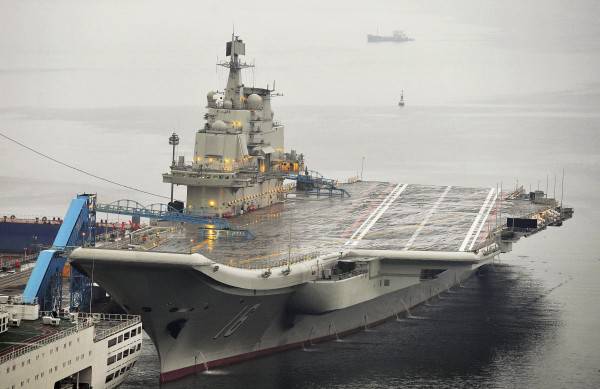 The second of the four planned aircraft carriers began to build in China, a source in the government said.
Construction began in the northeast port of Dalian and is designed for six years, according to Defense News, citing the leader of the Communist Party of Dalian Liaoning Province.
Creating two more aircraft carriers is in the project. Chinese authorities claim that the arms build-up is conducted solely for self-defense.
Now only one aircraft carrier, the Liaoning, is listed in the PRC Navy. This is a former Soviet heavy aircraft carrying cruiser "Varyag", purchased from Ukraine and modernized by Chinese experts. Liaonin can accommodate up to 30 aircraft. On the aircraft carrier to date, successfully tested on the take-off and landing of deck fighters.
Recall that last winter there was confirmation of the construction of nuclear aircraft carriers in China. In early May, it became known that the People's Liberation Army of China allocated a deck
Aviation
into the new formation of the Navy.
In October last year, China announced the construction of an aircraft carrier based on "its own intellectual rights."