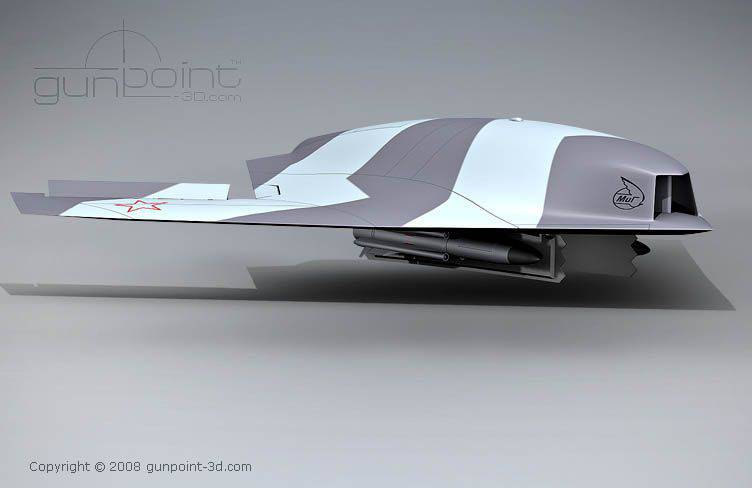 The future of Russian unmanned aerial vehicles (UAV) and uninhabited vehicles is not perfect. Such information is contained in a report published by the International Reliefs and Security Network.
Expert Mark Galeotti believes that there are serious doubts about Russia's financial and technical capabilities, which probably will not allow the implementation of this program.
"UAVs are not toys," said Russian President Vladimir Putin. - We will not use them as other countries use. This is not a computer game. " Maybe so, but Russia's desire to create powerful armed forces in the period of demographic problems may bring the development of UAVs and robotic military equipment closer. This idea reflects the enthusiasm expressed by various departments responsible for internal security during the deployment of such devices. At the same time, the future will show whether the budget and technological development of the country will be able to cope with this task.
Despite the fact that fears of an approaching demographic crisis are largely unfounded, Russia in the near future will obviously have to face a shortage of draftees. Attempts to solve problems that have arisen, including, due to the reduction of compulsory military service to one year, by increasing the number of young men called up, do not bring significant success. Despite the desire to increase the total number of contract servicemen for 50 thousand people per year - from 241 thousand in 2013 to 420 thousand in 2017 - it becomes clear that Russia will have to spend more time on this project: even in the past year, the contract recruitment plan was not implemented; it should be borne in mind that many of them refuse to renew the original three-year contract. In the future, in the conditions of a probable economic crisis, military service may become somewhat more attractive, however, under current conditions, the life of military personnel, the prestige of their profession and payment do not allow attracting the necessary number of citizens with appropriate skills.
As a result, according to experts, the military power of the Russian army is at about 82 percent of the required level. The obvious solution to the lack of personnel is a qualitative improvement in the armed forces. At the same time, a more general question arises whether a country can afford to maintain a million-strong army, which is considered vital by the leadership of the country. In this situation, the level of training of soldiers can be improved by creating a corps of professional sergeants (whose role in the Western armies is quite significant) and improving the skills of the officer corps, which, with due attention to it, can play a positive role, and in the absence of this attention, - have an extremely negative impact.