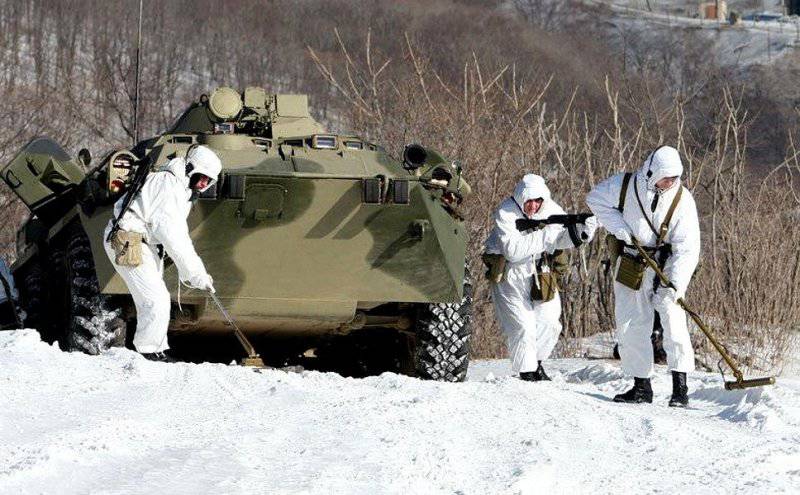 Engineering troops of Russia began
history
of its existence from the opening of its own educational institution for the training of officers-engineers - the school of Pushkarsky Prikaz. The decree on its opening was issued by Emperor Peter I just 21 January 1701 of the year. It is on this date that the Day of Engineers is celebrated in the Russian Army.
The range of tasks facing the engineering troops in wartime is not limited to typical civilian ideas about the construction battalion. The troops are engaged in engineering reconnaissance, the creation of fortifications, the equipment of positions, lines and areas, the arrangement of command and control centers, the erection of engineering barriers, the installation of land mines and their neutralization. The servicemen of this type of troops know everything about the organization of passes through any obstacles, demining, maintenance of crossings during the crossing of natural water obstacles, disguise, engineering measures to eliminate the consequences of nuclear bombardment. The tasks of the troops also include the extraction of drinking water, its cleaning and maintenance of water supply facilities.
If necessary, military engineering troops are involved in the task of ensuring the safety of the civilian population. Thus, the senior comrades of the current soldiers-engineers made a huge contribution to the elimination of the consequences of the Chernobyl disaster. In peacetime, "engineers" are involved in demining areas, eliminate the effects of various natural disasters, are involved in the protection of bridges and hydraulic structures during periods of floods.
Today, engineering troops receive the latest automated engineering reconnaissance and engineering road machines, cranes, excavators, masking tools and other modern equipment. This is dictated not only by considerations of modernizing the troops, but also by expanding the range of tasks facing them. In the modern environment, engineering troops are increasingly tackling the task of countering the threat of mine-disruptive terror. Equipping the troops with the latest models of equipment and weapons is guaranteed to ensure the implementation of all the tasks facing them.