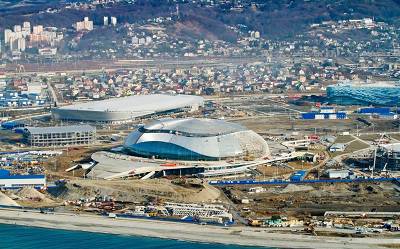 In an interview with several major domestic and foreign television channels, Vladimir Putin spoke of the absence of a corruption component in preparing for the Olympics in Sochi. The topic of plundering a certain part of sports and infrastructure facilities allocated for the construction in Sochi has become one of the most discussed not only on TV channels, but also on the Internet.
Today, literally everyone thinks he is a true expert in how much money has gone past the Olympics into the pocket of various officials or big businessmen. Some sites even decided to publish special appeals to users in order to attract them to participate in the raffle by type of betting in betting companies on the topic: who will guess how much money was stolen in Sochi because of corruption frauds. Betting companies are actively taking bets not only on Olympic sports, but also on the economic component of preparing for them, making it clear
Making Money Online
. But it's not quite clear on what basis such bookmakers will determine the winner. After all, according to Putin's information, it's not the ruble that was stolen during the preparation for the Winter Games in Sochi.
In the above interview, Vladimir Putin states that if someone is aware of the corruption components of the preparation for the 2014 Games, he asks to share this information. In this case, it remains unclear what about the machinations revealed by Vladimir Putin himself during one of the past inspections of Sochi objects. We are talking about a strange appreciation of one of the objects under construction almost 7 times (from billion to 8 billion rubles). Then the whole country learned about the existence of such a man as Ahmed Bilalov, who suddenly lost his position in the "Resorts of the North Caucasus", but did not appear before the court.
The president himself told the mainstream media that for the time being there is only talk about corruption around the Olympics, but no such facts have been confirmed by any concrete facts.
If there were no frauds in preparation for the Olympics, then how to regard this episode with Mr. Bilalov? Were "overspending" funds returned to the budget, and how could the cost of the object grow 7 times during the construction itself? There are many questions, and the answers to them have not yet been received.