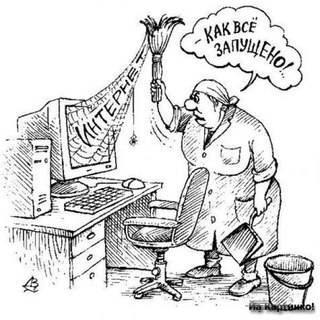 There are many topics that are presented in the media as worthy of special attention. In our case, this is the restoration of the country's defense, geopolitical and geostrategic cooperation with other states, the development of new weapon systems, the situation with social protection, education, medicine, anti-corruption and much more. Recently, however, the tendency is that whatever topic is discussed, there will definitely be, let's say, an emission center, adding frank dirt and vulgarity to it in the form of what is not accepted in a normal society, or always should be awarded a clear evaluation. We are talking about an obvious global trend in which the topic of any achievements or even mistakes can be pushed into the background by a topic that by definition causes a much more violent reaction.
What is the reason? There are many reasons, and one of the reasons is the notorious "format", which many mass media are covering up, promoting
news
or analytics through your own, let's say, broadcast. They say, well, who will actively discuss the topic of launching a new warship or opening a new school, actively reflecting on this? .. It takes much more responses, much more boiling up, much more passion and excitement with all the consequences. Here it is, you know, the format! FORMAT! What you need for the front pages!
As an option: if the story is about the trials of a new submarine missile cruiser, then the format for many "informers" (not only among the media themselves, but also among the so-called bloggers or their readers) is when it is necessary to fetch information that during assembly the cruiser, the welder Ivanov, for example, burned out the eye of the installer Petrov, while intoxicated, and that the drug was carried on board by none other than the magician who came from Dagestan, who is the beloved nephew of the deputy mayor - forgery about a bribe-taker sharing a bill with a local prosecutor's office ... Is there really a reason for discussing Russian modernization
fleet
? Well, of course not. After all, the vast majority of people who have become acquainted with this kind of delusional information will certainly begin to discuss topics that deliberately push the main topic to the backyard of information. A drug addict to Magu or a venal vice mayor with prosecutors is much more important to discuss in this, let's say, context ... But a submarine - what's a submarine? - "Yes, with this money, you could have used it all!" And indeed, arguments of this nature in the modern media environment are encountered all the time, as if an impressive group of people had formed who were accustomed to choose exclusively garbage from the entire information stream and literally pray for him as something sacred.
One of these "sacred-garbage" topics, from which the most ridiculous rims is already full, is the theme of the so-called LGBT community. This topic is literally on the hands of not only our foreign "partners", but also the Russian "colleagues". What is the term? - LGBT. One would think that if three and a half people, with the help of "sexual cockroaches" in whose heads someone is going to carry out information attacks on those states or public institutions, whose policies (activities) are not satisfied with him, replaced the word "homosexuals" with the word " gays, "then this adds some credibility to them ... Well, it's them somewhere in Sweden or the Netherlands that are" gay, "and here we both were pederaders and remain like pederaders. As they were at the lower levels of the moral hierarchy, let them crawl at this level. After all, if donkey urine is repeatedly called gasoline and even trying to pour into the tank, then the status of the donkey urine from this is unlikely to increase ...
Let us pay attention to the fact that in Russian there is a more apt definition, which is given by this, God forgive individuals, but this word, as most readers understand, cannot be used on the pages of our publication in connection with questions not only of ethics, but also of legislation. What is the Russian term in question, of course, everyone understood ...
From childhood in all Russian (in the broadest sense of the word) families, the moral education of the child was in one of the first places. Someone through the word, and someone through his father's belt, but in the end got an understanding of what is good and what is bad. And suddenly, from somewhere, they are trying to explain to us, or even to prove that, excuse me, the union of two individuals of the same sex is normal. For whom is it normal? For those who can not cope with these cockroaches in my head? Or for those who are not able to arouse sympathy in representatives of the opposite sex, as a result, without being able to create a normal full-fledged family. A serious complex is born that a normal person will try to overcome, and the abnormal will begin to shout at all angles that it is his behavior that is the norm, and they will use these shouts to try to alter the whole system of human values ​​in general ...
After all, it is said unequivocally at the legislative level: the promotion of unconventional sexual relations among minors in Russia is prohibited. What do you get with your charter (appeal to those who sodomy and sodomy clouded the mind)? Why all these attempts to whitewash what was considered dirty in our country from time immemorial? It is alien to Russia and the overwhelming majority of the people who inhabit it. And if someone thinks that he will earn a political rating in Russia on the topic of supporting homosexuals of all stripes, then such a person is deeply mistaken. Let him earn such a rating, for example, in Iran or Saudi Arabia, where sodomy can be whipped to death or simply hanged publicly.
Of course, right there are people who declare that we don't need to be equal to Iran or Saudi Arabia, since it is clearly premature to call these states developed (and also in the humanitarian sense of the word). So be it. But there are lots of others - developed in all respects - examples. As an option - Singapore. One of the leading economies of the world. So here, for the same pederasty, one can please jail or pay such a fine, after which a person is unlikely to be openly disseminated about Sodomist preferences.
No joke, pederasty and other vileness of the same type in the 76 countries of the world are considered illegal. And someone is trying to prove to us that Russia is almost the only state in which the propaganda of this dirty trick is forbidden ... But the point is again in another. Just the topic is good for those who do not want to see anything much more serious and significant around. And if so, then maybe it's enough to distribute this nonsense, based on someone else's sexual or social inferiority complex?
Some readers will say: why, then, did the author bring this "gnosis" here? Made to offer to ignore this issue in the information plan in the future - even when provocations by "partners" (and in terms of discussing the agenda of visiting or not attending the Olympics in Sochi, in terms of "human rights protection" in Russia, public values) will be obvious. Or, if we don't ignore them, then at least give ourselves an account of the fact that all this, as Alexander Lukashenko aptly put it, "dovecot", is artificially swelling as clumsy politicized PR.
To top it off, it remains only to quote the full version of the statement of the Belarusian President Alexander Lukashenko:
"Great leaders" came here, right and wrong orientations, and I was already beginning to be reproached with the fact that I, you see, condemned this "dovecot" and so on. Well, I do not like blue, I said that I did not like. You see, some foreign ministers are offended at me — I also read in this "trash bin" ... What offense at me? We live in a democratic society, the more so, I am the president, I have the right to express my point of view and my position. I told him honestly and said it in my eyes. And you see, they are offended by this. A normal lifestyle must be waged ... In Germany it is possible, in Poland. "Let them do it there, but we don't need it here." Although this "good" enough, unfortunately ...