The under-barrel shotgun is not an alien element for the M16 assault rifle. For many years, the marines and soldiers of the United States have been using the Masterkeys under-barrel shotgun for the M16. Masterkeys is a Remington 870 pump shotgun with a shortened barrel and no stock with a handle.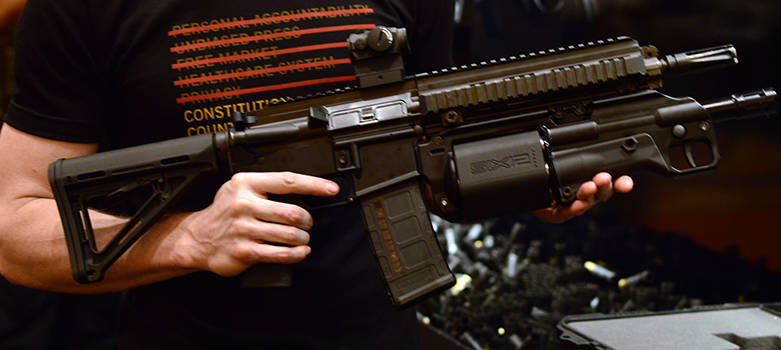 In order to make a shot from an under-barrel shotgun, the shooter needs to move one of the hands forward and using the magazine as a supporting surface, pressing the trigger of the shotgun to make a shot. The need to move the hand reduces the speed of the shot. In addition, the capacity of the Masterkeys store is limited to 3 cartridges.
The new Six12 shotgun presented to the progressive rifle public at the SHOT Show in Las Vegas has no shortcomings listed above, because it has the capacity of an 6 magazine of cartridges and allows you to fire from a shotgun without having to change the position of the hands. All this was made possible thanks to the double action revolver system.
The developer Crye Precision also offers a separate full-size version of the Six12 revolver shotgun, which is great for fans of the Street Sweeper shotgun, but who would like to have a more modern and compact version.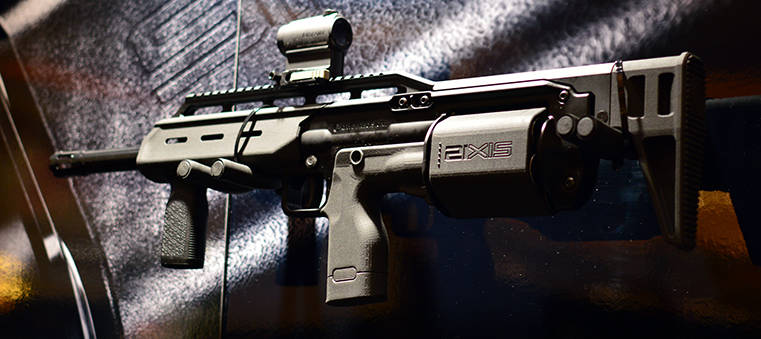 The body of the shotgun drum is made of synthetic material, and the cartridge chambers are made of steel. In the full shotgun version, the Six12 can be equipped with a Picatinny rail for mounting optics and sights. The Six12 is lighter and more compact than the currently used Masterkeys system, and can be supplied in any color version, provided that it is black.
There are no data on the price and timing of the start of sales.