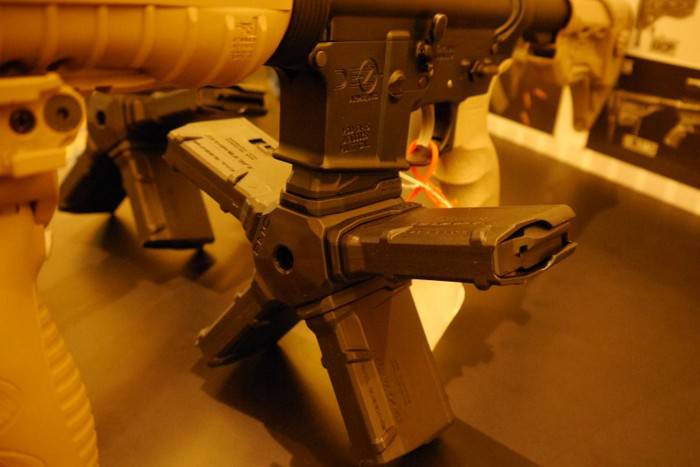 This idea is tested and works on the Ruger 10 / 22 stores: connect them at the magazine cover and, when the cartridges run out, insert the paired magazine with the other side.
But FAB Defense went further, adding 5 stores on 10 cartridges to a peculiar hub.
The result is an 50-charging store, legal in the state of New York. (As you know, there are prohibited shops with a capacity of more than 10 cartridges).
If desired, this way you can connect 5 stores on 30 cartridges, against which the store from Surefire MAG-100 will look like a baby. But in terms of ergonomics, it will not be very convenient.
Price, including shops: $ 115.