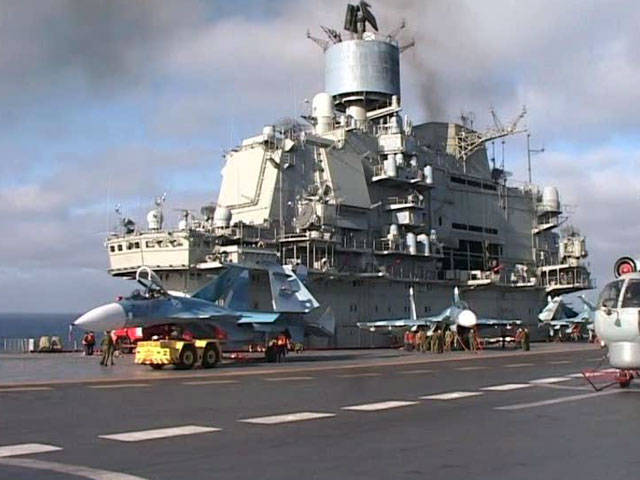 Heavy Aircraft Cruiser Admiral
Fleet
Soviet Union Kuznetsov and other ships of the Northern Fleet continue their long voyage in the Mediterranean Sea in a storm. The sea is about 5-6 points, the wind speed reaches 15-17 meters per second.
Despite the stormy weather, preparations are continuing for the carrier-based cruiser
aviation
, scheduled maintenance of ship mechanisms and equipment.
As the representative of the Northern Fleet, Captain 1 of rank Vadim Serg, told Interfax, today the crew of the cruiser celebrates the 23 anniversary of the first ascent of the Naval Flag. As soon as the weather conditions improve, a solemn construction is planned.
TAVKR "Admiral of the Fleet of the Soviet Union Kuznetsov" is the only Russian aircraft-carrying cruiser capable of carrying onboard heavy deck fighters Su-33 and naval anti-submarine helicopters Ka-27 latitudes.