According to Chinese and Algerian web resources, Algeria acquired a batch of Chinese 155-mm / 45 self-propelled howitzers PLZ45. Some time ago, there were pictures of loading a batch of these SAUs on a transport vessel in China, and on January 14 2014, the Algerian web resource www.forcesdz.com published transportation footage on the trailers arrived in Algeria PLZ45 on the highway in Blida. As can be judged, the delivered howitzers were transported to the central logistics base BCL (Base Centrale Logistique) of the Algerian army.
155-mm / 45 self-propelled howitzer PLZ45 was developed and produced by Harbin 1st Machinery Group Limited (factory No. 674), part of the China North Industries Group Corporation (CNGC, also NORINCO Group). This ACS uses a modified WZ321 tracked chassis developed by the same company, and an 155-mm / 45 trailing part based on an 89-type towed howitzer gun made by Shanxi Northern Machine-Building Company (factory No. 01, Taiyuan). The PLZ247 system was developed in the 45s initially as a pure export, and was supplied to Kuwait (1990 units in 51-2001) and Saudi Arabia (2003 units in 54-2008 years). In addition, a small number of PLZ2009 was delivered in the first half of the 45-s to the troops of the Beijing Military District of the PLA. Together with the PLZ2000 SAU, the PCZ45 armored ammunition conveyor, manufactured on the same modified WZ45 tracked chassis, is also used.
It should be noted that, according to a number of reports, Algeria had previously purchased a batch of 155-mm / 45 towed PLL01 cannon-guns in the PRC.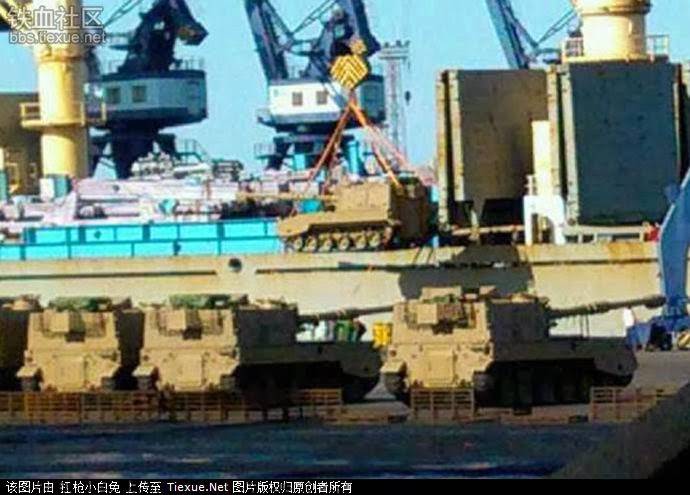 Loading in China of Chinese 155-mm / 45 self-propelled howitzers PLZ45 for delivery to Algeria. December 2013 of the year (c) tiexue.net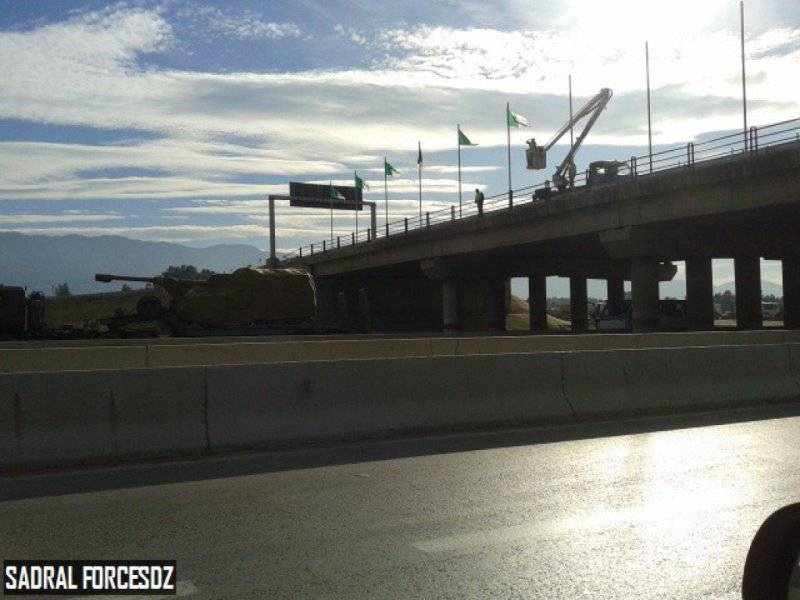 Chinese 155-mm / 45 self-propelled howitzers PLZ45 delivered to Algeria. January 2014 of the year (c) sadral / www.forcesdz.com