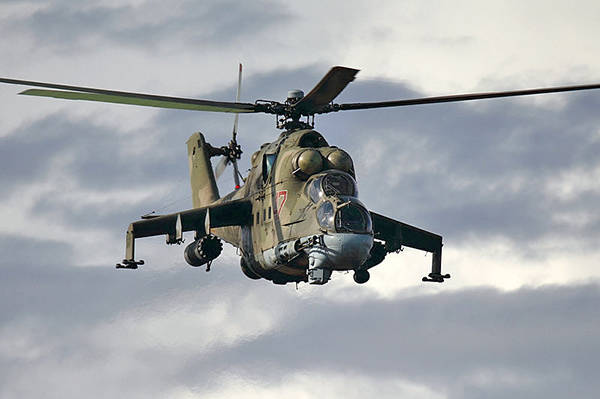 It was decided to form a helicopter squadron at the Armenian airfield Erebuni near Yerevan, where the air group of the 102-th Russian military base is deployed.
Formerly armed with our
aviation
Grouping in Armenia consisted of a squadron of MiG-29 fighters, performing combat missions of air defense in the interests of the united CIS air defense system. With the advent of army aviation here - the Mi-24P, Mi-8MT and Mi-8SMV helicopters - the ability to cover important objects from the air and the operational transfer of units and cargo will only increase. In particular, they plan to use rotary-wing equipment for air support of troops and transportation of soldiers and officers of the Russian military base on the territory of the Republic of Armenia.
The flight and engineering staff of the air base has already passed the medical flight commission and ground training, after which the helicopter pilots began to fly. Now the squadron leadership is engaged in coordinating crews and providing flight training for aviators based on the command of the Air Force and Air Defense in Rostov-on-Don.
The supply of helicopters to the airfield of Erebuni will be held during the year.
Recall that our 102-I military base with the headquarters of the city of Gyumri will remain in the Caucasus, at least until 2044 year. Initially, the army facilities of the Russian Federation "registered" in some regions of the republic under the Russian-Armenian treaty of 1995. The agreement is automatically extended for five-year periods, if one of the parties decides to withdraw the contract.
This is hardly possible. The fact is that Russia and Armenia are part of the CIS Joint Air Defense System and have a joint grouping of the ground forces. In the same Gyumri, Russian C-300 anti-aircraft missile systems are on combat duty, and in the suburbs of Yerevan, the crews of our MiG-29 front-line fighters are constantly ready for takeoff.
Several thousand soldiers and officers who were commanded by the Russian Defense Ministry to Armenia cover our country from the south-west. At the same time, this military group helps to ensure the safety of a friendly state. Therefore, a long stay of the 102 Russian military base in Gyumri is equally beneficial for both Moscow and Yerevan.