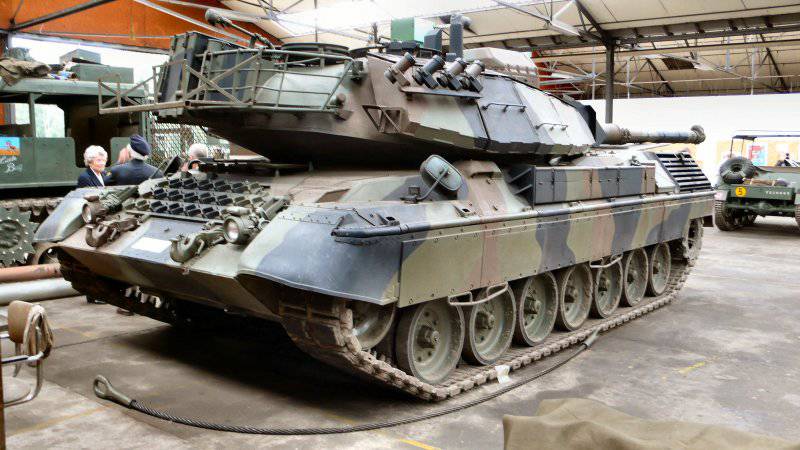 The German tank-building company Kraus-Maffei-Wegmann KMW (Krauss-Maffei Wegmann) began the construction of a tank factory in Brazil.
According to KMW, the plant is being built in the city of Santa Maria, located in the central part of the Brazilian state of Rio Grande do Sul.
The plant under construction will be the main center for development, production and service of KMW products in South America. It will be served by local KMW do Brasil Sistemas Militares Ltda joint venture specialists.
KMW established a German-Brazilian joint venture in 2011 to provide maintenance for the Brazilian main combat fleet
tanks
(MBT) "Leopard 1A5" (Leopard 1A5).
The logistics command (MTO) of the Brazilian army in September 2011 issued to KMW a comprehensive service contract for the existing MBT fleet, under which the German armor manufacturer will provide technical assistance, spare parts, military training, maintenance repair of equipment until September 2016
Tanks "Leopard 1A5» are full Brazilian MBT, which replaced the previously consisted armed with tanks and M60ATTS M41C Bulldog and complement a fleet of 134 tanks "Leopard 1A1BE», acquired in Belgium in 1997, Brazil bought from the German land forces 269 MBT "Leopard- 1 ", including 7 armored repair and recovery vehicles (BREM) Bergepanzer, 4 engineering machines Pionierpanzer, Brukenpanzer bridge laying machine and Fahrschulpanzer tank simulator. Deliveries of this MBT fleet began in 2009. In the future, the Brazilian army chose the twin 35-mm anti-aircraft self-propelled gun (ZSU) "Cheetah 1A2" (Gepard 1A2)
made by KMW and in June 2013 received the first 8 units of this type from Germany. The remaining 26 units of the ZSU will be repaired and shipped to 2015.
The city of Santa Maria is home to the armored center of the Brazilian army and the 1 armored regiment.
At the first stage, the tank plant under construction will have an area of ​​28 thousand square meters and then at the second stage of construction it will be expanded to 41 thousand square meters. By this time, the KMW do Brasil joint venture will have a numerical strength of 400 people.
By 2018, it is planned to build components of bridges and transport vehicles at this enterprise, as well as to develop new armored vehicles taking into account the specific conditions of the South American armored vehicles market.