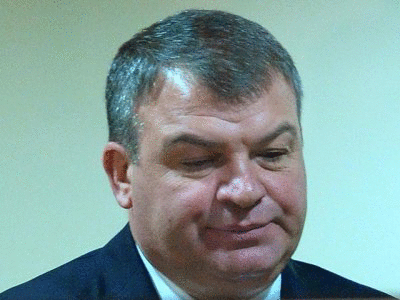 Ex-Minister of Defense of the Russian Federation Anatoly Serdyukov can re-qualify an article on the case of landscaping the recreation center "Zhitnoye", ITAR-TASS reported, citing an anonymous source. Now he is charged under the "negligence" clause and allows him to apply for amnesty. According to the agency, the prosecution can be reformulated into the article "abuse of official authority," which provides for up to 7 years in prison.
At the same time, during the week, lawyer Serdyukov said that there were no complaints against the ex-minister for the sale of the Rosleskhoz lands and there would be no new case, and negligence was the only and final accusation for the official. The maximum sanction for this article is three months imprisonment.
At the same time, the ITAR-TASS source confirmed that it is not yet possible to link Serdyukov with the Oboronservis case, which involves the former head of the Department of Property Relations of the Ministry of Defense Yevgeny Vasilyev.
"Despite the widespread opinion in society about his involvement in embezzlement, investigators do not yet have direct evidence that the main person involved in the Oboronservis case, Yevgeny Vasilyeva, coordinated with the former minister illegal transactions with the property of the military department," the agency's interlocutor said.
According to the agency, the investigators have sufficient grounds for retraining the case against Serdyukov himself for a more serious article. "Serdyukov personally signed a number of documents on the construction of the road to the Zhitnoye recreation center, including approved the master plan of work. In addition, after the criminal case, one kilometer of this route was hidden, apparently to hide the traces of the crime," the source said . According to him, this is enough to prosecute the former Minister for Article 285, Section 2, "Abuse of power by a person holding a public office in the Russian Federation." The maximum sanction for this article is up to 7 years imprisonment.
According to the investigators, Serdyukov orally instructed subordinate employees to build a highway from the village of Krasa in the Astrakhan Region to the Shkolniy Island, on which the Zhitnoye non-commercial partnership is located, at the expense of the ministry's budget. In addition, by order of the former minister, work was also carried out on the arrangement of the Zhitniy territory. The investigation believes that as a result of the actions of Serdyukov, the state suffered damage worth more than 56 million rubles.