In the third year of Rosnano's chairmanship, Anatoly Chubais, Ph.D. in Economics and a former member of the CPSU, became a shareholder in Rosnano Management Company LLC. Chubais now holds about 1% of the company's shares. On the one hand, for Anatoly Borisovich, it's a mere trifle, but on the other hand, such a "trifle" shows that the Russian economy continues to move along the active privatization path, not turning away from it even when the main foreign ideologists of the free market are increasingly having thoughts about justification of the complete withdrawal of the state from the economic sector. In the Russian case, privatization continues to remain a sacred cow, which is brought up on grazing by the main government and near-government economists.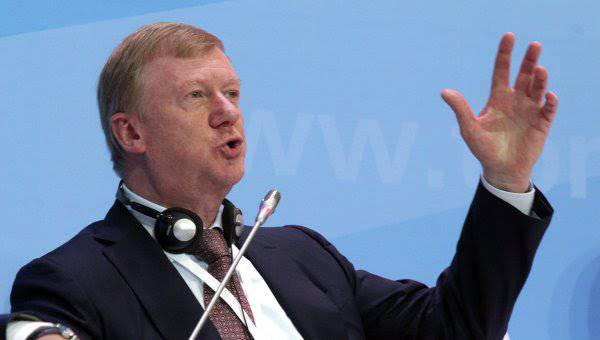 Someone will say that soon there will be nothing to privatize - all state production will be in private hands. Oh? Will go alone - others will be formed. After all, Rosnano itself did not exist before 2007, so they came up with the same. First, they invented it, then they made a design in the status of a state company with more than a significant investment of financial resources, and now you can start a little bit (at least by 1%) to bite off a large pie, creating an expanded LLC system. "Rosnano" is a precedent, and since the reducing physical prefixes (SI prefixes) are still full, then after the full privatization of the said office, similar processes can follow with some open Rosfemto or Rozepto with initially state capital.
Recall that the company "Rosnano", headed by Anatoly Chubais ", not so long ago adopted a whole strategy of" development "to 2020 year. According to this strategy, the controlling stake (2015% + 50 share) of the Rosnano management company should pass into the hands of private "investors" by 1. At the same time, a completely remarkable thing is indicated in the strategy: the transfer of a controlling stake in the hands of private traders should take place only if the total revenue from sales of Rosnano products is about 300 billion rubles. If Rosnano does not reach such a level of revenues by the year 2015, then the company along with the controlling stake will remain in the bosom of Rosimushchestvo. An interesting thing is that if corporate profits remain low, then the company is left to the state - they say, let it go further, and let it continue to allocate investment funds; but as soon as the company's profit grows, Rosnano will immediately go into private hands. An interesting option, is not it? And why should private investors, if Rosnano in the end be anyway privatized, initially did not go the other way - to invest large-scale in order to then fairly earn the earned profit. But no - a large investor wants the state to take the company through all the risks thanks to budget investments, and then presented it on a silver platter ...
It is precisely because economic risks remain that "investors" (such as Anatoly Chubais himself, for example) are now very careful in acquiring stakes in the company - 1% ... To make a small reserve for the future, as they say, if the company is really " fire ", and not to lose a lot, if Rosnano finally goes to the bottom (with an ax) after privatization.
Speaking with a lecture at Skolkovo (another megaproject), Chubais complained that private business is showing a very weak interest in innovation. According to Anatoly Borisovich, it is precisely this that holds back the development of the innovation segment of the Russian economy.
Well, so be it. The very same Anatoly Chubais and accustomed the maximum percentage of representatives of Russian business to the fact that you need to have time to grab here and now - to rise on oil, gas, electricity sales, and other energy sources. Who will now take this and put his "blood" into some kind of nanoprojects there? .. It's better to cut the profit on what's lying really badly and not wait a decade until the high-precision equipment factory pays off for the full-fledged work somewhere else you need to find skilled workers and engineering personnel.
But another possible reason for the fact that private business is not eager to invest in an "innovative" economy is Anatoly Chubais himself. At the mere mention of this name, many investors instinctively put their hands in their pockets to check if at least some bills remained in the wallet, and whether another "voucher" appeared instead of them, for which you can buy the "next" "Volga" ...
From the fact that such personalities as the current head of Rosnano continue to remain at a sufficiently close distance from the authorities, many Russians still live in their heads the thought that the entire Russian economy is a soap bubble, that nothing is built in Russia for years 20, at a minimum, and that the only filler of the budget is the sale of raw materials abroad. Well, the vitality of such an idea is quite understandable, because for a number of years the Russian industry was in a very poor condition, working exclusively at the expense of the Soviet personnel and technological resource base. It is also understandable because the well-known predatory privatization took a rink through many sectors of the country's economy, in effect creating an oligarchic class in the country at the expense of popular funds. Yes, the problem of concentrating huge capitals, obviously acquired by criminal or semi-criminal means, in the hands of a very limited circle of people, is a problem that is acute for Russia. But only for Russia? In any developed or developing country in the world, there is a "mighty handful," which has taken over the levers of economic management to transfer the lion's share of profits under its control. The entire modern economic system (market system) is built on this very foundation.
Is this the reason to say that only industrial ruins remain in Russia, that no industrial enterprises are being built, that industrial associations with both private and state capital are not formed? For some, perhaps, the reason, but you still need to separate the flies from cutlets. Yes - many business representatives are accustomed to collecting cream exclusively from commodity projects, which bring huge profits almost immediately after investments. But there are those people who are willing to invest in the industrial sector, in construction, in infrastructure development. There are they that may seem incredible to someone, and in the system of government. By what criteria can this be understood? Yes, at least according to the information on the commissioning of new industrial enterprises. Of course, this information is fundamentally contrary to the opinions of those who believe that in recent years only such dubious desks as Rosnano or Skolkovo have opened, but it's time to start looking at things not only through the prism of Chubais or Gaidar reforms, no matter how destructive for the economy they were at one time.
So, does any kind of production open up in Russia, does the construction of factories take place, do jobs at these factories be provided? Opened, built, provided! Is it the only media talking about this? Many media outlets have a completely different, let's say, trend. Now, if explosions, upheavals, suicide, rallies or something like that, we would see it on the front pages, and this (the material is presented below) is unlikely to pay heightened attention - again "unformat".
Some summary of 2013 of the year:Vologda Region.
Opened enterprise for the production of high quality lumber. A plant for growing planting material with a fully closed root system was commissioned. More 950 jobs.
Makhachkala.
Opening of the plant aerated concrete blocks. More than a hundred new jobs for the republic.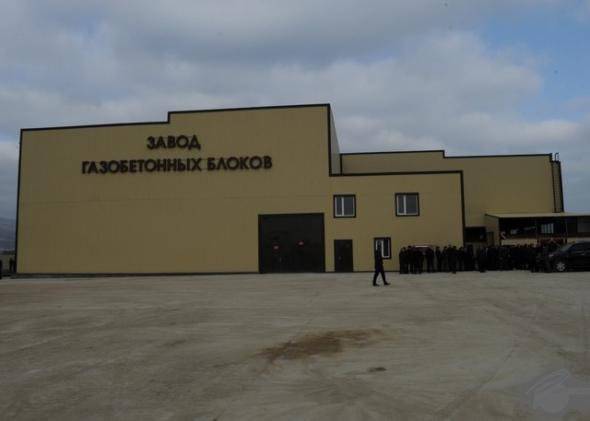 Saransk.
Opened hot dip galvanizing shop at 100 workplaces.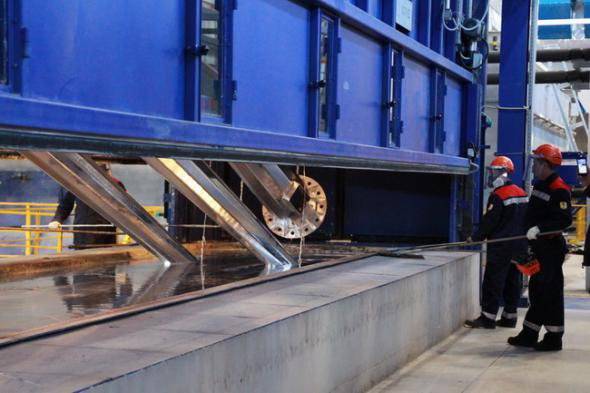 Voronezh region.
Transformer production has been opened for the railway industry. Opened meat processing plant. The construction of a bio-waste recycling plant is nearing completion. The construction of a machine-tool factory, two sugar and two dairy plants. Started construction of a tire factory. The total number of jobs - more than 2,5 thousands.
Chechen Republic.
Opened enterprise for the production of electric meters. The planned number of jobs is 200.
Tomsk region.
The development of a production line for the manufacture of fuel rods (fuel elements).
Yaroslavskaya oblast.
Opening a pharmaceutical company.
Vladimir region.
A new-generation motherboard manufacturing plant has been opened.
Ivanovo.
Opening of the new industrial complex IPZ (Ivanovsky Parachute Plant).
Tomsk.
Russia's first factory for the production of communication format stations 4G.
Moscow region.
The production of lighting equipment based on LED lamps.
St. Petersburg.
The line for the creation of optical equipment and component base has been launched.
The list goes on. In total, over 2013 a year in the Russian Federation more than 200 new factories, factories, workshops and production lines of various directions (from agricultural to high-precision) were opened. And we only say that about the economic strangeness of "Rosnano" and "Skolkovo" ... But there are many reasons for positive discussion.