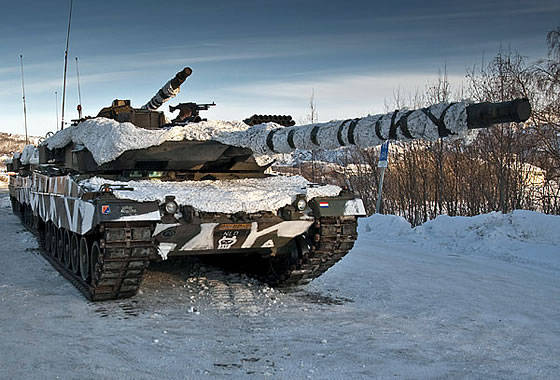 Netherlands Minister of Defense Janine Hennis Placerchert officially notified the lower house of parliament of the intention of the Finnish Ministry of Foreign Trade to acquire the 100 MBT Leopard 2A6 from the Armed Forces of the Netherlands.
According to the press service of the military, the contract is planned to be signed next week during the visit of Finnish Defense Minister Karl Haglund to the Netherlands.
The agreement will also include the supply of spare parts, tools, simulators, ammunition and personnel training.
The Netherlands will transfer the Finnish Armed Forces
Tanks
in separate batches. The delivery of all MBT Leopard-2A6 is planned to be completed in 2019. As previously reported, the total value of the MBT procurement program is estimated at 200 million euros.
The equipment is in good condition, constantly undergoing maintenance, repairs and upgrades.
In order to reduce military spending, the Defense Ministry of the Netherlands announced its intention to remove the Leopard-2 MBT from service in April 2011. In May of the same year, two tank battalions were disbanded, and tanks were deposited.
Until the time of decommissioning in 2011, the Armed Forces of the Netherlands officially consisted around 110 MBT "Leopard-2". For comparison: at the height of the Cold War, the Netherlands had two tank divisions, which included up to 1000 armored vehicles.
Since then, a significant number of tanks have been decommissioned and sold. In particular, in recent years, 20 tanks "Leopard-2A6" and 80 "Leopard-2A4" were sold to the Canadian Forces, 37 OBT "Leopard-2A6" - the Armed Forces of Portugal.
The Finnish Armed Forces are currently about 100 MBT "Leopard-2A4". The contract worth 68 million euros for the purchase of 124 tanks from the Armed Forces of the Federal Republic of Germany Finnish Ministry of Finland signed in 2002 year. Tanks were delivered in 2003-2004's. They were equipped with 2 tank brigades, which previously had been armed with T-72М1 MBT. Part of the tanks purchased in Germany was converted into special vehicles.