The US Department of Defense's Defense Security Cooperation Agency (DSCA), 13, on January 2013, sent an official notification to the US Congress about the upcoming delivery of six Bell Boeing V-22B Block C Osprey to Israel. The estimated cost of delivery through Foreign Military Sales (FMS) will be 1,13 billion dollars. As previously reported, the delivery will be financed against US military aid to Israel.
Block C is the most modern version of the MV-22B convertiplane used by the US Marine Corps, although it is inferior in terms of equipment richness of the CV-22B version of the US Air Force used in the interests of the US Special Forces Command.
In this way, Israel became the first foreign customer of the convertible V-22 Osprey. The second foreign customer, V-22, is likely to be Japan, which officially included the purchase of 14 units in a prospective five-year procurement plan for the Self-Defense Forces.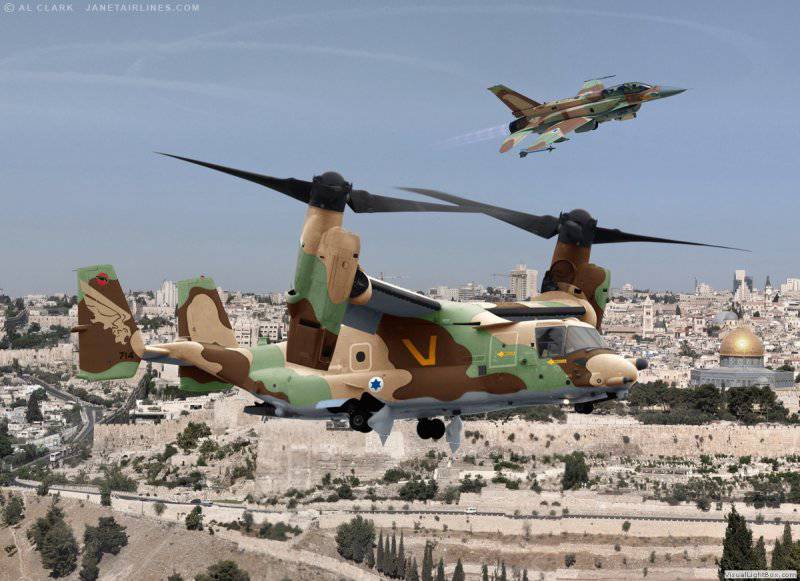 Figure convertible Bell Bell V-22B Osprey in the coloring of the Israeli Air Force (c) Al Clark / janetairliners.com