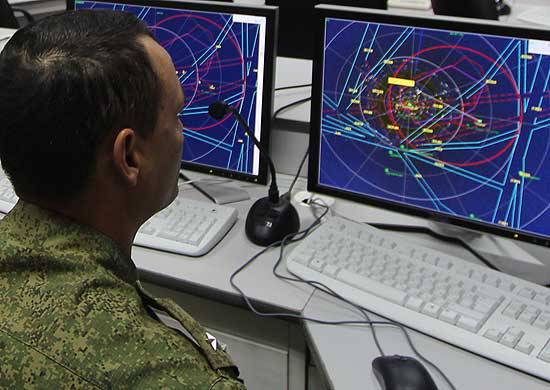 Adopting an air defense command post and
aviation
The Central Military District received the Polyana-D4M1 mobile automated control system, the wide capabilities of which will make it possible to manage a mixed group of air defense systems from anywhere in the district.
The complex of automation equipment based on KAMAZ includes a command and control station, a command and staff vehicle, an autonomous automated workplace, and also 2 mobile power stations.
The combat capabilities of the Poliana-D4М1 ACS provide for the collection and processing of radar information, notification of air and ground conditions, control of duty forces and air defense systems, safe flights of their aviation, automated target distribution and target designation, coordination of combat operations while repelling air strikes.
"Polyana" interacts with the airborne radar patrol complexes, command posts of anti-aircraft missile units and higher headquarters - all in all up to 14 of joint work objects.
The mobile ACS can process up to 500 targets and accompany up to 255 of them, has 20 data channels with speeds up to 32 kbps.