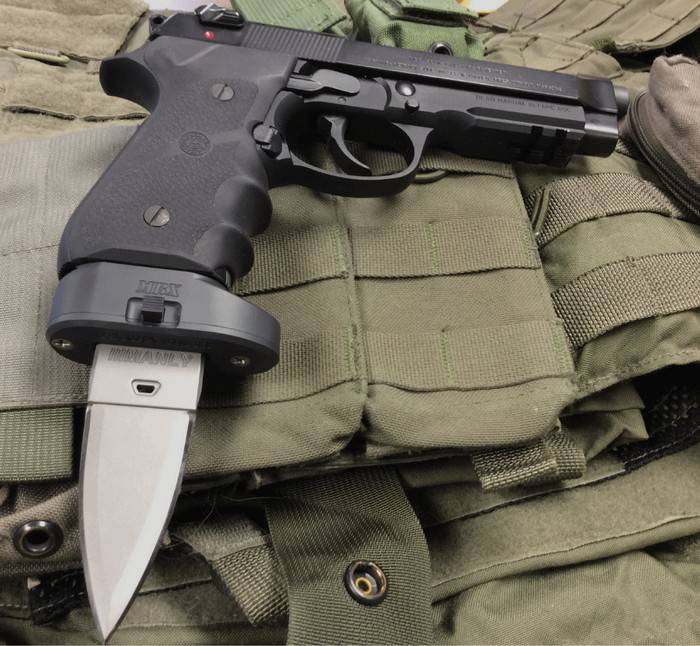 Bayonet from Manly Innovations
Joe Manley, a naval veteran
fleet
proposed an original, albeit somewhat dubious, solution for close combat.
His company, Manly Innovations, is preparing to market a device called MBX (Magazine Base Interchanging System).
The device is a thick pistol magazine cover with a lock. It is made of aviation aluminum 7075-T6 and anodized for strength and corrosion resistance.
To this cover it is supposed to mount various devices needed in battle and extreme situations. For example, a motorist's emergency knife with a safety belt cutter or a Picatinny rail.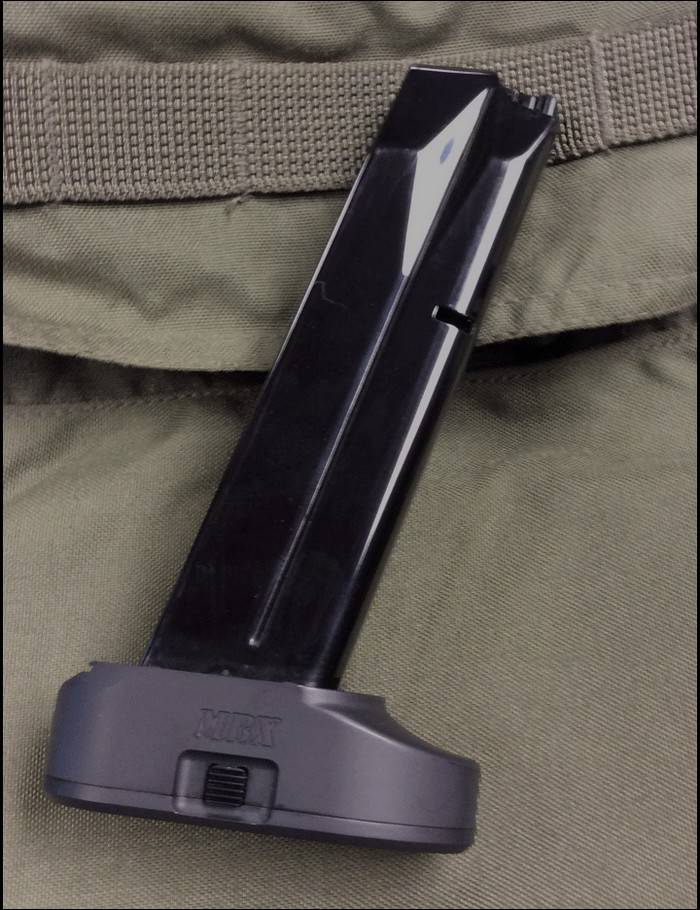 MBX Store
Particular emphasis is placed on a special knife, which is supposed to be used in melee. This mini-bayonet is a double-edged blade without a handle and is attached with a latch to the aforementioned magazine cover.
The bayonet is made of CPM 3V tool steel and has a Rockwell 58-60 hardness.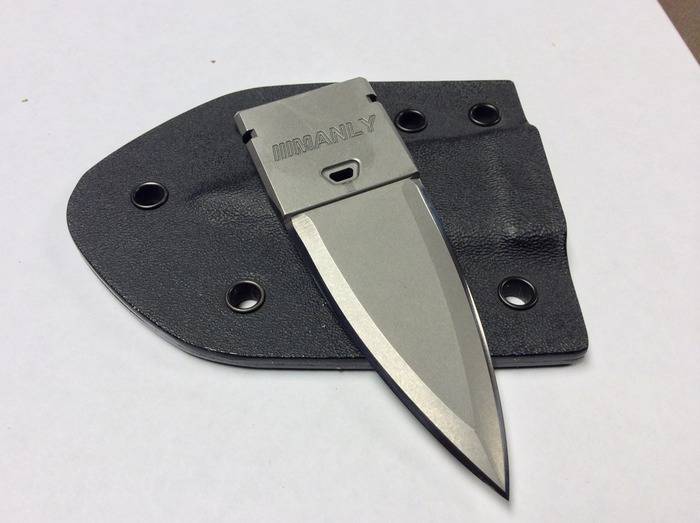 MBX bayonet knife
Currently, MBX is available for Beretta M9 / 92FS / M9A1 pistols, as well as for 1911. In the middle of 2014, Manly Innovations plans to launch an MBX for Glock pistols in .40 caliber.
Whether there is a practical benefit from such a decision, and whether the invention of a veteran will be successful, time will tell.