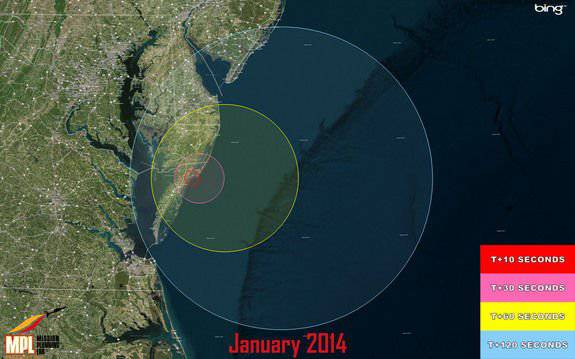 As reported AstroNews, the US military was about to launch three rockets on Tuesday, from the launch site of the Wallops Flight Facility. Three rockets were to be fired one after another. However, it is reported - Link launches were postponed until January 15 due to rain approaching the launch area. The reserve launch days, with further transfer, will be 16 - January 18. Observers who are in the mid-Atlantic region will be able to see this event, if, of course, weather conditions allow.
Terrier-Orion suborbital rockets, according to plans, should be launched between 01: 00 and 05: 00 local time in Virginia (10: 00 - 14: 00 Moscow time), with a gap between launches 20 seconds, to perform a secret mission Defense
"At the request of project managers from the Ministry of Defense, reports on the current status of the mission will not be provided. There will not be a live webcast of the launch; social networks also do not update information since the beginning of the countdown," NASA representatives wrote in a message to the media .
However, people living near Wallops Flight Facility may be able to see rockets rushing into space against the backdrop of the night sky. Also, the launch will be available to residents of the southern part of New Jersey and Delaware, as well as from the east coast of Virginia.
If the launch fails today, it will be transferred to other days of the week: from Wednesday to Saturday.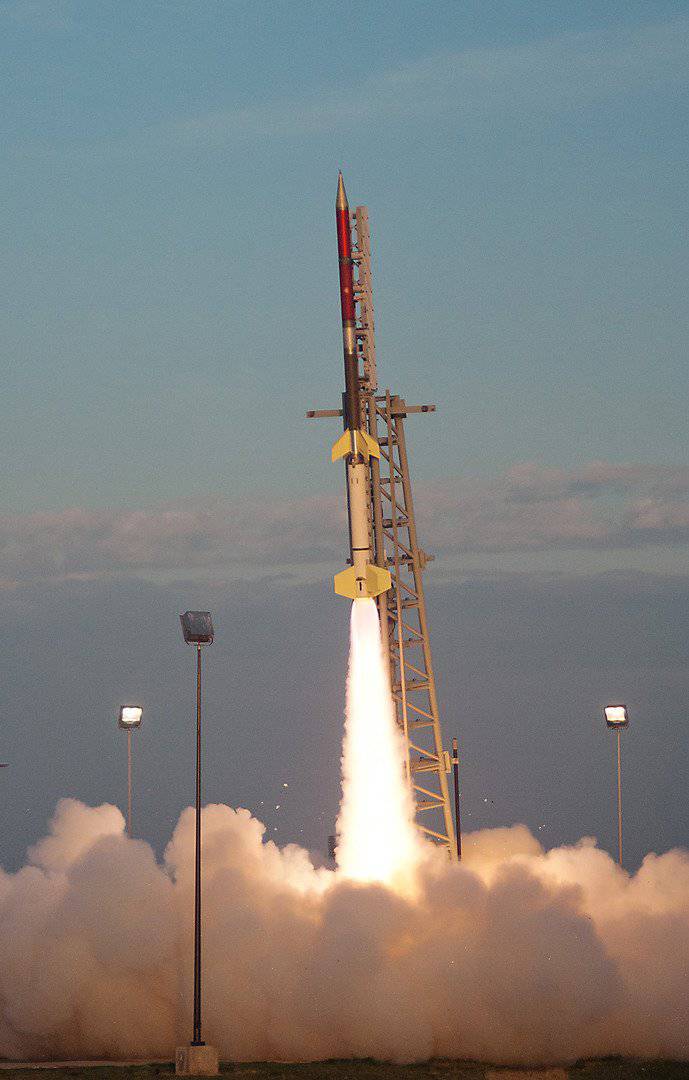 Terrier-Orion rockets each weigh about 1315 kg, their maximum payload is 363 kg. Rockets can lift an 91-kilogram workload to an altitude of about 200 km, and they can lift an 363 kg to an altitude to 80 km.
From Wiki:
Rocket Orion Terrier is a combination of a booster rocket Terrier with Orion rocket, used as a second stage. The system allows you to output a payload ranging from 200 to 800 pounds (from 91 to 360 kg), and can reach heights from 80 to 200 kilometers, depending on the size of the payload.