In addition to the cities of heroes in Russia, for some time now, cities of military glory began to appear. In fact, these are the same hero-cities, but only not received such a title in the Soviet period. On
map of Russia
at the moment you can count 40 cities with the status of a city of military glory. The very first this honorary title received three Russian cities in 2007 year - Kursk, Belgorod and Orel. The latest in the list (at the beginning of 2014 of the year) are such cities as Maloyaroslavets, Mozhaisk and Khabarovsk.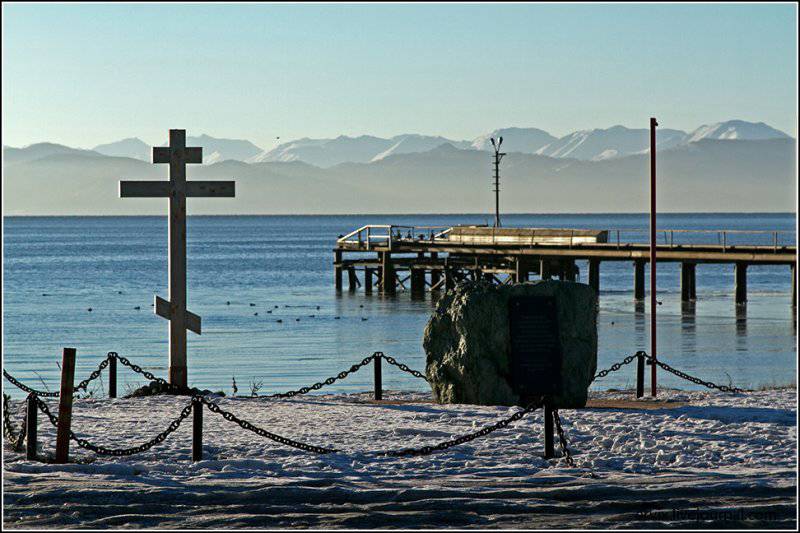 The most eastern city of military glory in the territory of the Russian Federation is Petropavlovsk-Kamchatsky. Today this city is the administrative center of the Kamchatka Territory. Its population, according to the latest data, is about 181 thousands of people. AT
stories
Petropavlovsk-Kamchatsky has many glorious and heroic pages. And today the city plays an important role in the defense capability of the Russian Federation. It is here that the base of the Pacific
fleet
.
One of the heroic pages of the city in Kamchatka is connected, oddly enough, with the Crimean War of 1853-1856. In Kamchatka, during the stubborn battles, the Russian fleet under the command of Vasily Zavoyko won a historic victory against the combined forces of the British and French. One of the commanders of the British fleet in that battle was Rear Admiral David Price, who in Petropavlovka (that was the name of the city at that time) and found his doom. A few months before the start of the war, Price held talks with French Rear Admiral Fabrier de Pointe, during which it was decided to completely bleed Russia by consistently seizing its most important ports. The first goal of the British and French (allies at the time) was chosen precisely the important Kamchatka port of Petropavlovsk. The first Russian port was for Price and the last.
Price never took action to seize the port, since he was reportedly shot with his own pistol. Someone talked about suicide, someone about murder, and not at all accidental. Talks about suicide seem untenable, since the battle did not actually begin, and therefore there was no reason for the British Rear Admiral to fall into any despair.
Zavoyko defeated the British-French fleet in Kamchatka, giving hope for a common victory in the war. Petropavlovsk could be the starting point of this victory, but the outcome of the war is known - the signing of the Paris Peace Treaty, under which Russia lost certain territories, but acquired, for example, Sevastopol.