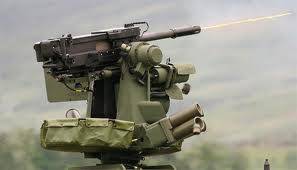 The Norwegian company KONGSBERG has signed a contract for the supply of remote-controlled combat modules (RWS) PROTECTOR for the modernization program for Piranha III armored vehicles in Ireland.
The Irish Defense Forces are expected to upgrade their entire fleet of Piranha III armored personnel carriers by installing PROTECTOR M151 combat modules over the next five years. This contract covers the provision of the first batch of upgrades to these machines and it is planned to deliver the first batch of PROTECTOR to be installed on 2014 in September.
Ireland is currently armed with about Piranha III 80 armored vehicles, the first of which were ordered in the 2001 year.
The contract that was announced on 10 on January 2014 of the year must be further extended to ensure the modernization of all Irish Piranha III. Ireland will receive PROTECTOR M151 combat modules from Kongsberg for five years, starting in September 2014.
PROTECTOR is intended for use in it.
weapons
small and medium caliber, and can be installed on any type of platform. It is fully stabilized and is a battle-proven system for conducting global operations. PROTECTOR provides protection to fighters, allowing them to fire from a car without leaving a protected place inside the car. As of 2013, the PROTECTOR combat module was chosen by 17 countries and KONGSBERG continues to be the leading supplier in the world of remote-controlled combat modules.