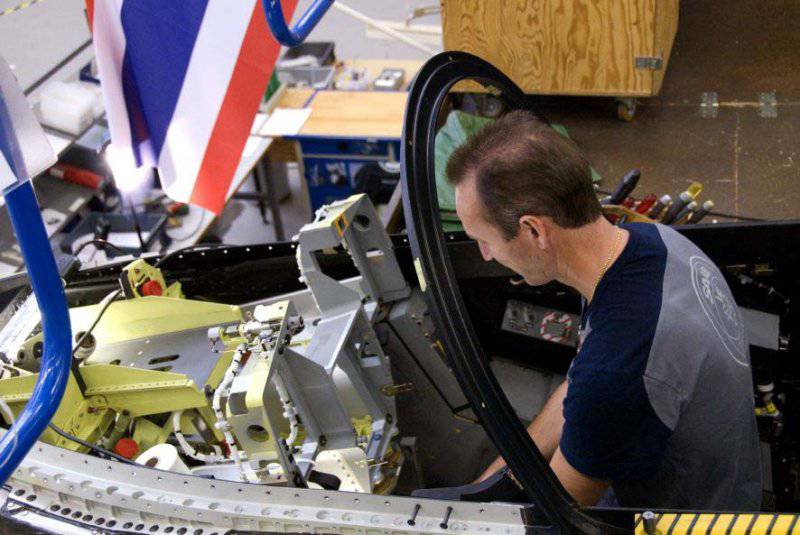 Lennart Sindahl, the executive director of the aeronautics department of the Swedish company Saab, gave an exclusive interview to the Brazilian media, reports aereo.jor.br 12 of January.
- What part of the contract will Brazilian companies have?
"We want to see Brazilian industry as part of Saab's global manufacturing base." In addition, we want Brazil to set up a production line for Gripen fighters, not only to equip its air force, but also to export to other countries.
- Will the final assembly of airplanes in Brazil be conducted using components from Sweden?
- Yes. In addition, we want the components made in Brazil to be installed on the aircraft that will come into service with the air forces of Sweden and Switzerland. Thus, the production of "Gripenov" will be combined into a single chain.
- Opinions have been expressed that the Brazilian air force is thinking of acquiring more Gripen fighter jets
- It would be great. If so, we will continue to cooperate with the Brazilian industry. In the future, we could cooperate and compete simultaneously. India could be a major customer.
- Can Brazil become an exporter of military aircraft?
- Of course. Brazil can repeat its success, which it demonstrates in the production of commercial aircraft. Obviously, it would be more interesting for South American countries to receive planes from Brazil than from Europe.
- What are the company's plans to build a factory in San Bernard?
- I will be there at the end of the month, discuss this issue. At this plant will be the production of individual components and the final assembly of fighters.
- Brazil plans to lease the Gripen fighter jets before 2018, when new aircraft will be delivered. How would this happen?
- Saab does not participate in these negotiations, this is a question that will be discussed by the governments of our countries.
- How will the payment of new 36 fighter?
- Brazil will finance the fighter production itself. We have a lot of work ahead, we need to refine the aircraft. Brazil can pay for the contract from the time the aircraft is delivered
- Spy scandal (exposes the former employee of the NSA, USA Edward Snowden - approx. "VP" had a decisive influence on the choice of the Swedish fighter?
- Of course, it was a difficult situation for the United States, but it has a short-term effect. The US and Brazil have a long-term relationship.
- Saab used this scandal?
- Not. The decision on the tender was made by the Brazilian side solely on the basis of the needs of the Air Force and the possibilities of the Brazilian budget.