In the last days of 2013 and the first days of 2014, the reconstructed 23rd fighter aviation regiment of the 303rd mixed
aviation
3 divisions of the 12rd command of the Air Force and Air Defense of Russia at the Dzemgi airfield (Khabarovsk Territory) received 35 serial Su-2013S fighters built as part of the XNUMX program at the Y.A. Komsomolsk-on-Amur Aviation Plant Gagarin (Komsomolsk-on-Amur branch of OJSC "Company" Sukhoi ").
These aircraft were the first Su-35S, arrived in the front part of the Air Force and Air Defense of Russia. These fighters were built under a contract dated August 2009 of the year with the Russian Ministry of Defense for the construction of X-NUMX Su-48C fighters. The first two aircraft built by the Komsomolsk-on-Amur Aviation Plant under this contract (serial numbers 35-01 and 01-01 and corresponding tail numbers "02 red" and "01 red") were handed over to the "Dry" Ministry of Defense at the end of the year 02, two more (2011-01 and 03-01 serial numbers and the corresponding 04 red and 03 red onboard numbers) - at the beginning of 04 of the year, and finally six more (red onboard numbers of "2012", "06", "07", "08", "09" and "11") - December 12 28. All these ten aircraft are located in the 2012 State Flight Test Center (GLITS) in Akhtubinsk, of which the first five are used for State joint tests. Completion of State Joint Su-929C tests is expected only in 35 year.
Since December 2012, the transfers of Su-35 aircraft to the Russian Air Force have not been carried out for exactly a year, which indirectly confirmed the information on significant problems revealed during the State joint tests of this type. Now, however, the transfer of 12 built in 2013, Su-35С to Dzemgi has begun, which brings the total number of machines of this type built under the 2009 contract of the year to 22. In total, the 23 th aviation regiment in Dzemgi is believed to have received the 24 Su-35С fighter (now it is armed with the upgraded Su-27СМ fighter). From 1 December 2011 to 1 December 2013, the part at the Dzemgi airfield was called 5 th Fighter Aviation Group 6983 Guards Aviation Vitebsk Aviation Group of the Honor Legion of the Normandy-Neman base (Ian). in 6983-th mixed aviation division).
The Su-35C 2013 aircraft supplied to Dzemgi have a two-tone color scheme with a dark gray top and a blue bottom (similar to machines commissioned in December 2012 of the year) and the side numbers in red from "01" to "12" (the side numbers are still marked not on all cars). It is reported that now airplanes with airborne numbers from "05" to "09" are flying flights to Dzemgy.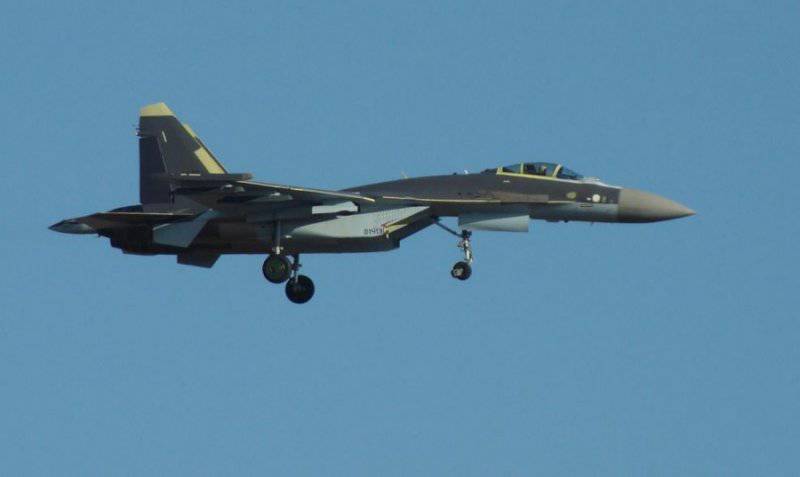 Su-35C fighter (01413 serial number) built 2013 of the year, received as part of the reconstructed 23 th Fighter Aviation Regiment of the 3-th command of the Air Force and Air Defense of Russia at Dzemgi airfield. The aircraft does not yet carry onboard numbers. January 2014 of the year (c) mix / forums.airforce.ru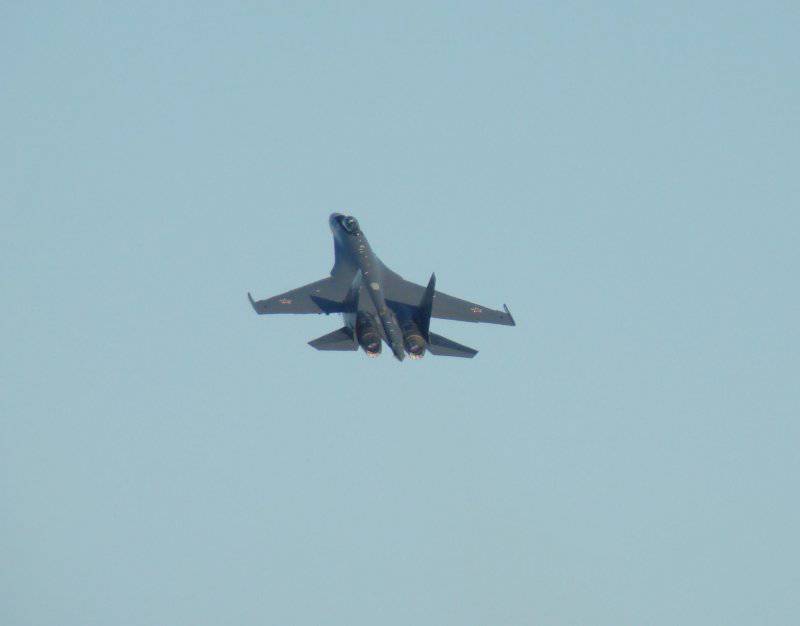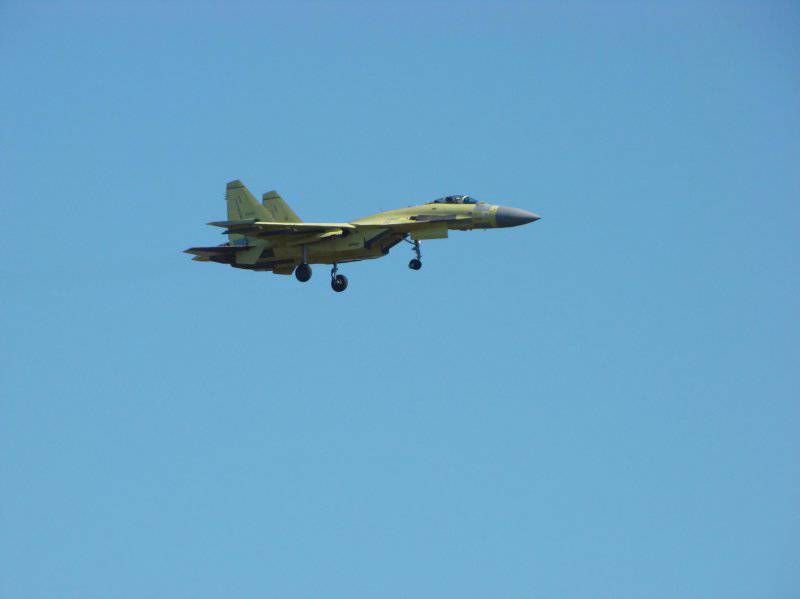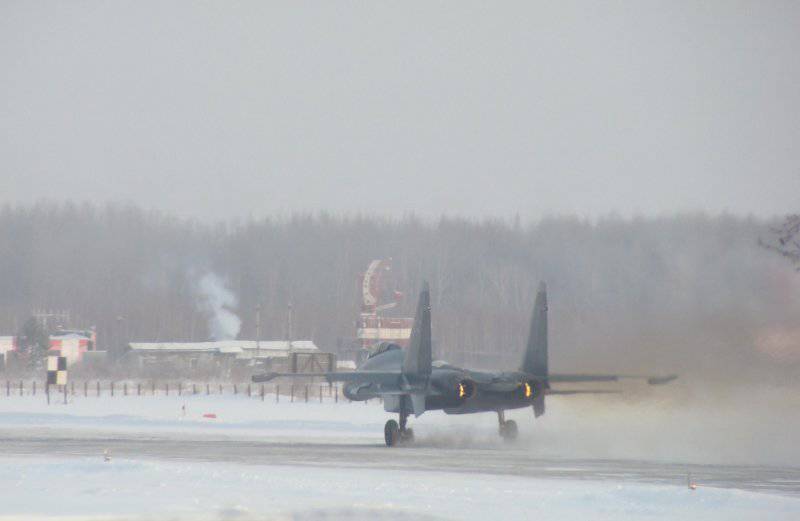 The new Su-35C fighters built 2013 of the year, received as part of the reconstituted 23 th Fighter Aviation Regiment of the 3-th command of the Air Force and Air Defense of Russia at Dzemgi airfield. January 2014 of the year (c) mix / forums.airforce.ru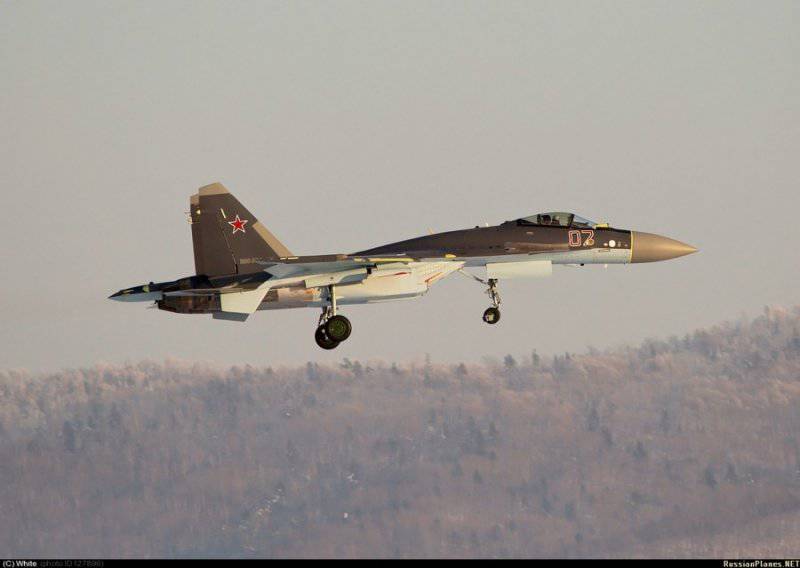 Su-35C fighter (onboard number "07 red", serial number 0117) built 2013 of the year, entered into the reconstructed 23 th Fighter Regiment of the 3-th command of the Air Force and Air Defense of Russia at Dzemgi airfield. January 2014 of the year (c) White / Vadim / russianplanes.net