Why did the USSR collapse? What are the prospects and the role of the Eurasian Union in the general context of the development of thousands of years of Russia? Karen Shakhnazarov, film director, general director and chairman of the board of the Mosfilm cinema concern, correlates the current situation in politics, education and culture with answers to these questions.
- Karen Georgievich, you feel the collapse of the Soviet Union as a loss. Your nostalgia for the former country, as well as the point of view on the events of twenty years ago, is well known. How can art convey your gaze to new generations?
- Some things can not specifically explain. Over time, something remains clear to everyone, but something ceases to be so. Nothing can be done about it. However, when we talk about the collapse of the Union, we ourselves often do not know how to explain it. In my opinion, after all, very little time has passed in order to fully appreciate this, to understand the causes and meaning of these events. Today, I perceive it like this: the Soviet Union did not collapse, it just lost its outskirts, and we continue to live in the empire. True, full confidence that this is the case, I do not have ...
Again, we are not able to fully cover the scale of this process, to understand how inevitable it was, whether it has become a logical, objective given, or rather belongs to the category of randomly subjective. We have been arguing on this topic for 20 for years. And young people do not stand aside, it readily absorbs all these contradictions. I think 50 – 70 should pass in order for this process to become at least clear.
- There is one more thing: many young people today, as well as the heroine of your movie of the beginning of 90's "Dreams", born in the 19th century, are almost unknown what such phrases as "sugar deficit", "freely convertible currency" mean and that like ... You have no firm conviction that the total shortage of food products before the collapse of the USSR was inspired, created artificially, was the product of large-scale sabotage?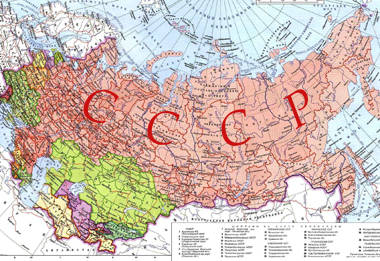 - Probably, something similar happened. Although, on the other hand, I do not think that everything can be reduced to sabotage. There were shortages and quite objective reasons. The Soviet Union, in essence, never hid, incessantly declared through the lips of its leaders that the development of the output of the group A, and not consumer goods, was the main thing for the state and society. It was the main political and economic concept. And I think that it was absolutely right for its time.
On this basis, all the industry, infrastructure and everything that we still live in was built. If the USSR had not built all this, we probably would have warmed ourselves by the fires. However, of course, this medal also had its downside - in the form of a shortage of many goods needed in modern life, and even some food shortages.
For all that, I have no doubt that this deficiency, especially at the end of 80, was created deliberately. Yes, today they don't conceal the goals that various groups set for themselves. Someone wanted to save the country, and someone, on the contrary - to destroy it.
- If we are talking about objective laws, dialectics, - do you think this dialectic will return our country to the firm path of state development, typical of all the past centuries? For example, is it worth considering plans to create a Eurasian Union as an obvious confirmation of such a vector?
- As a person who grew up in the Soviet Union, I look at it with hope. Still feeling like a Soviet man, of course, I would like to see my country across the USSR. However, I do not undertake to predict anything about this.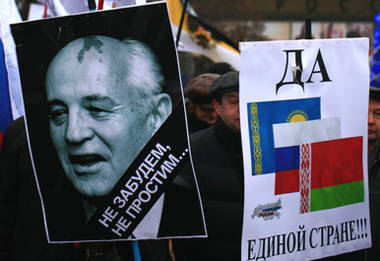 How this will all happen is not clear to me. Our empire, generally speaking, falls apart from the 1917 year. If you somehow speculatively look at this past period through the ages — say, 500 years, what will we see? What really matters is: communism - or not communism, the Bolsheviks - not the Bolsheviks. It is the same as surveying now passing Roman.
history
, to attach great importance to how Rome was at some point in time — republican or imperial.
Ultimately, it was a question of the internal structure of Rome, which he chose in certain conditions. But the main idea was to develop and maintain its empire. About the same with us. The empire lost Poland and Finland in the seventeenth year, and the Bolsheviks reassembled it, returned it to almost the same condition, and even in a sense strengthened it qualitatively. Empire at the height of its power spread its influence from Berlin in the west to Beijing in the east.
And again the question arises: this disintegration, which happened more than twenty years ago, with the separation of suburbs - what is this process? Will it continue? It is not excluded, because it happens in history. But we, I suppose, cannot understand this. On the other hand, the logic that there is some kind of reunion in the Eurasian space is obvious to me. The motives are clear, maybe in some subconscious - for example, the fact that Kazakhstan is for this unity. After all, if he finds himself in the hands of China, the Kazakhs will have no chance of becoming Chinese. For the Chinese assimilate all who stand in their way. Therefore, it is not surprising that the Kazakh people would rather prefer a very close or even state union with Russia.
- Over twenty years, our society seems to have changed a lot, especially for new generations. What you mocked at the beginning of 1990's was in the form of the grotesque, nowadays in the youth it is often perceived as the norm of life - vulgarity and primitivism, the almost complete lack of ethical and aesthetic guidelines, bad moot and extremely poor vocabulary. Do you agree?
- Completely. Another generation has grown, this is true. It reads very little, is poorly educated, sometimes does not know the things that for us were, one might say, elementary. Often you catch yourself thinking that, talking to his representatives, you are forced to select words that would be correctly understood, interpreted. When you talk with the interlocutor on an equal footing, you do not need to specifically explain some things. You feel that he understands you by short phrases, almost interjections. You can refer to some literary heroes, being sure that he read about them and knows what it is about. Today, it is increasingly necessary to "explain easier."
And behind this there is not at all that ignorance, which belongs to some tricky specificity, it is the ignorance of basic things, called to unite people of cultured, educated. Or, at least, claiming to be considered such. When we were young, we did not have difficulty in dealing with people of age. Understandably, we did not know "life," but we had a base. If only because they read the same books as they. Now is not the case. This, of course, is bad, but I don't know how to deal with it.
- Meetings in Moscow in the winter of 2011-2012, in the eyes of those who saw the observers, vividly reminded the "meeting passions" of the last months of the USSR, which you used to go through with the means of cinema. The same idle public in the crowd, carrying frank nonsense, the same caricature "revolutionism" and even in many the same faces. As if straight from 1991. In the language of Hollywood, "sometimes they come back"? ..
- In principle, this process fits into the scheme, which for quite a long time exists after large-scale social upheavals. At the end of 80-x - the beginning of 90-x, we did not have a revolution in the usual sense of the word, but all this affected the course of further events quite significantly. Such cataclysms, as a rule, follow remakes, somewhat similar waves, but they also fade with time, although they sometimes bring political figures from the past to the surface. What is happening now in this regard, I think, will not change anything and will not stop anything.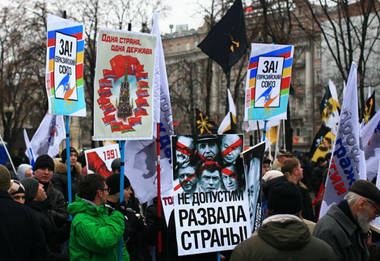 Look who participated in those meetings. Basically, by their political convictions, those whom we call "the right". And they are against United Russia. But "United Russia" is also a right-wing party. That is, it is a conflict that occurred within the nascent Russian bourgeoisie. Or rather, in my opinion, between those who have particularly "succeeded" in 90 — for the export and privatization of everything, and those who today represent a qualitatively new bourgeoisie, which has already done something for Russia.
Being, I repeat, a Soviet man - moreover, sympathizing with all sorts of left-wing movements - I cannot deny that in recent years, for example, we have built and developed relatively well the sphere of consumption. Just what was not in the USSR. Suppose that with theft, with bribes, however, built. And by the way, this construction is unlikely to be very different for the worse from what happened at different times around the world - everywhere they once stole, took and gave bribes.
So, the observed conflict turned around the figure of Vladimir Putin - a person who, in my opinion, is just drifting towards the productive, nationally oriented bourgeoisie. On the whole, in Russia, the masses of the people are to some extent indifferent towards these meetings, as if they are waiting, wondering at their leisure: "Whose will they take?"
I think that shocks comparable with those that we experienced a decade or two a decade ago, we are not expected.
- Are qualitative changes foreseen in the development of culture and art, in particular, cinema?
- It is naive to assume that art exists by itself. It is a reflection of those ideas that dominate society, or underlines the absence of these ideas. In modern Russian society, ideas are still tight. Therefore, we really do not have a strong cinema and decent literature. What is the purpose of the country? What do we, by and large, want? Live well? And what does "live well" mean? Have a house, two cars? ..
After all, only a really big idea can ignite art. If it turns out that the historical resource of our empire is running out, we will not have any strong art. For historical experience shows that in the outgoing empires such art does not appear - it reappears only where the empire is either born or reaches its apogee. But if, nevertheless, our state acquires some qualitatively new form that corresponds to its size and long traditions, sets big goals for itself, then a new ideology and a new art will be required. All of a sudden they will understand where we should move, and this movement will inevitably involve our entire society.
- It is increasingly being said that in our literature, in domestic art there is a lack of "heroes of time" ...
- They are, although they look like some fragments of the past. Remember the wonderful story about how an airplane landed somewhere in the taiga, and its crew members found out quite unexpectedly that their landing took place at a long-abandoned airfield. For a long time, one of his elderly people cleaned at his own peril and risk for many years, maintaining him in more or less working condition. He came there every day and put the site in order in the hope that sooner or later the time would come when some one would need this airfield. And it turned out that it was this platform that saved the pilots and all the passengers aboard from crash landing. So, in my understanding this man is a real hero, and there is something epic in this story.
Itself suggests itself, maybe not without some sad comicity, but a very bright, strong image of the sort of last warrior of the empire who stood guard over its border with the barbarians. That's about such a person and you can make a good movie. Maybe I'll take it off someday ...
Such people who maintain their "airfield sites" with the belief that they will be in demand sometime are still in Russia. And in considerable quantity. Far from being in the foreground of our public life, they were somewhere in the shadow, hidden from numerous eyes and television cameras. But it is these people that allow us to maintain hope for a better future of our country. The main thing is not to lose them.