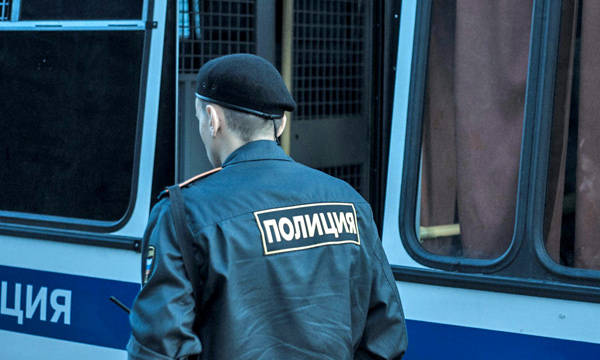 The alleged terrorist with a belt of a suicide bomber, who was traveling on a bus, was detained at the Kharkov traffic police post in the Stavropol Territory. The explosives were discovered during police inspection of a cabin as part of a counter-terrorist operation introduced in the region, the NTV newspaper reported.
A small child was traveling with a woman on the bus, according to preliminary data, her son. After the discovery of the belt, law enforcement officers evacuated the passengers, detained the alleged terrorist and blocked the traffic on the section of the route around the bus. The detainee is now being interrogated by the FSB, the details of the incident are being investigated.
According to the "Komsomolskaya Pravda in Stavropol", the woman arrived on the territory of the Stavropol Territory from the Karachay-Cherkess Republic bordering with him. According to the publication, the security forces are now figuring out the details of the terrorist act that was being prepared, as well as the place of its intended conduct. Meanwhile, in the regional office of the UIGBDD, the terrorists did not comment on the information about the arrest, and the FSB said that it was not yet reported that such an incident had actually occurred.
It is worth noting that the woman was detained due to the check of transport during the counter-terrorist operation, which was introduced in the Stavropol Territory the day before after four cars with the bodies of five men were found in the cabin or trunk in different localities during the past day. It is reported that all of them died as a result of gunshot wounds, and an explosive device was found near two cars. One of them managed to neutralize, the second worked, but by luck, no one was hurt by the explosion.
Upon the discovery of bodies, criminal cases were initiated under the articles "Murder", "Illegal traffic
weapons
"and" Encroachment on the life of law enforcement officers, "later the investigators decided to combine them into one production. The police managed to establish the identity of the three killed: they turned out to be a taxi driver, a furniture assembler and a private cab driver. that he left on call, but never returned home.
A series of attacks, including in a trolleybus, we recall, occurred at the end of December in Volgograd. The victims of the explosion, which made a suicide bomber at the entrance to the building of the railway station, were 18 people, another 16 died the next day as a result of a terrorist attack in a trolleybus. Two months earlier, another tragedy occurred in Volgograd: On October 21, a suicide bomber blew herself up in a city bus. The victims of the explosion were five people.