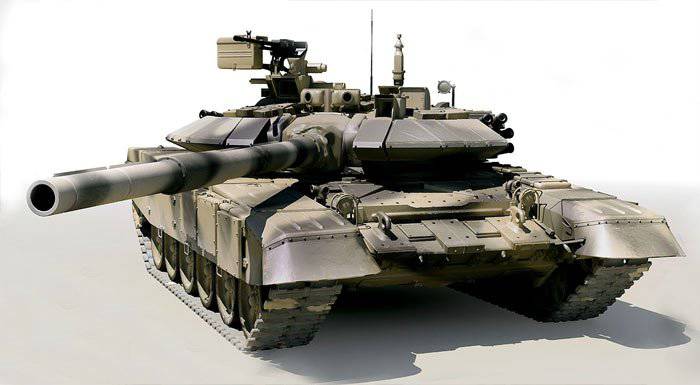 The Ministry of Defense of Vietnam is considering the possibility of modernizing the existing T-72 and acquiring new Russian
tanks
T-90.
The armored vehicle fleet of the country has long been in need of updating, and today it mainly consists of Soviet-made T-55 and T-72 tanks, i -Mash.ru reports.
The Vietnamese Ministry of Defense is considering upgrading existing T-72 and acquiring new T-90 tanks. Army experts studied the T-90 tank and watched it in action during the military exercises of India, which are armed with license tanks T-90С.
Russian tank is fully consistent with the needs of the Vietnamese military. However, there is a difficulty with the unification of the entire tank park. To reduce the cost of maintaining tank units, it is necessary to completely re-equip the new combat vehicles, which would entail organizational and logistic difficulties.
The T-90 tank was created at the end of the 1980-x - the beginning of the 1990-s as an upgrade option for the domestic T-72B tank. However, in the future, this tank was adopted under the brand name T-90. After the chief designer Vladimir Potkin died, this tank was officially given the name "Vladimir".
Further development was the fact that from 2001-th to 2010 year T-90 was recognized as the best-selling tank on the world market of tank
weapons
. In addition, the licensed assembly of these tanks was carried out in India.
2010 year marked the purchase price of the tank in 70 million rubles, while the cost of the new tank amounted to 118 million rubles. But at the end of 2011, the purchase of T-90 tanks for the Russian armed forces ceased. In September, the T-2011CM, a new expert version of the T-90 tank, was first publicly presented at the international arms exhibition 90.