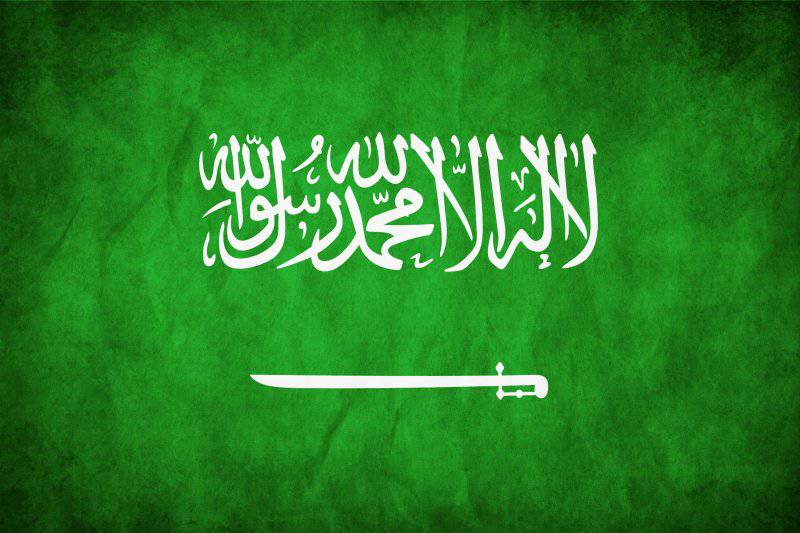 Sad
news
come from the Middle East. Some people will be killed there for free-thinking.
... Since June, 2012 has been imprisoned in Saudi Arabia, a blogger and social activist Raif Badawi, behind bars on charges of insulting Islam. He created the Free Saudi Liberals website in 2008 and already got into trouble with some preachers and police, but he managed to avoid imprisonment for another four and a half years. In July of this year, Badawi was convicted and sentenced to 600 whips and seven years in prison. The already unenviable fate, but now his wife, who escaped from the sword of punishment of Saudi justice, together with her children in Lebanon, is concerned about the new turn of the matter. At the initiative of Judge, Raif will now appear before a higher court on a more serious charge of apostasy, and the death penalty is his punishment for this crime. As before, his public statements on television, as well as Internet activities in the form of comments and articles on the CCF website - Badaui wondered what place religion is in the state, and tried to provoke a discussion about this in society. He also posted on the network materials criticizing senior religious figures of Saudi Arabia.
How do we summarize this unfortunate fact? Perhaps this is Saudi Arabia so dense and repressive? Not at all. Not later, as this summer, popular local preacher Faihan al-Ghamdi was released from prison, who raped and tortured his five-year-old daughter Lamu to death, who was suspected of dissolute behavior. The prosecutor demanded years of imprisonment for the accused 12, but he swore that he used only the posture of the rider and the camel. The God-fearing Saudi court satisfied the oath because he was only interested in the possible violation of the fatwa, which said that a woman should be able to bear the weight of a man. Thus, the accused was obliged only to pay his second wife, Lama's mother, money for blood — a little more than thirty thousand pounds, a trifle by Arabian standards.
As you can see, local justice is in fact extremely liberal, even in relation to offenses, seemingly obsolete in our time. Therefore, is the blogger himself to blame for the harsh attitude?
Difficult to judge. Of course, the liberal activist in itself without a reinforced concrete roof is an endangered species, primarily due to its enduring naivety. For example, in a completely respectable America, one David Gorchinski, in splendid isolation, struggled with the dictatorship of banks. I entered a bank a year and a half ago with two posters, "You are being robbed" and "Give a man a gun, he will rob someone, but give him a bank, and he will rob the whole country". He was stranded by the police in fifteen minutes and is still reaping the fruits of his struggle. At first he did not admit his guilt in anything, so his lawyer had to spend half a year on the removal of the first accusation of "an attempted robbery with threats of self-mutilation." The other two, "the terrorist threat that caused serious social inconvenience" and "dangerous behavior with the possibility of physical threat", have not yet been removed - after a year of investigation, the defendant surrendered and took part in a program to accelerate the rehabilitation of criminals who committed their first crime without violence.
Or take a pair of Englishmen, Jordan Blackshaw and Perry Sutcliffe-Keenan. They did not like the dictatorship of the British government. During the London riots that were memorable to everyone, both were created on the Facebook community, where they positively responded to riots in their cities with a call to join. As the judge later noted, "they took advantage of the mass insanity and behaved brazenly." Each was given a real term of four years.
However, maybe this is such a worldwide wave of repression against liberal-minded active citizens? Again, not similar. You can not even be an activist to thunder in prison - another American, 19-year-old Justin Carter, has been imprisoned in Texas for ten months waiting for a trial after writing the following on his social media page: a garden, let the blood of innocent people rain on me, and I will tear out and eat the heart of one of them. " True, the inconsolable mother claims that it was a sarcastic response to someone's insulting remark in the spirit of "yes you are a complete psycho." Carter did not find anything better than to develop the idea to what seemed to him then ridiculous absurdity, and the prosecutor - the reason to keep the teenager for up to eight years.
Maybe Badaui was just misunderstood? This happens sometimes, but is not an excuse. The young rapper, who was arrested for provocative lines after the terrorist attack in Boston, was still allowed to go home, but he served his time in the SIZO, but there he spent two days in a real prison.
Or maybe this is all they have there blacks lynched, but we have this does not happen? How to say. Against the background of the general trend in Russia, blacks are also trying to lynch, but somehow not very convincing, more for show. Instead of Gorchinski, we have "political" ones who blocked Tverskaya Street with a banner "Death to the Kremlin invaders!". Got fifteen days. Instead of Blackshaw with Facebook, we have Babchenko with LiveJournal. True, I have not received anything yet. But this is also an excuse - if we were arrested or even fined with the same ardor for messages in social networks, then the police would have no other cases. And Badawi of all stripes, we all exist on the salary, including from the budget.
By the way, we note that Greenpeace employees spent only incomplete two months in the detention center of Murmansk and St. Petersburg for a completely tangible attempt to climb another platform and do their own business there, and how much noise was there.
... Actually, between the sad
history
Raifa Badaui and we have only one connection. Her name is the head of Saudi intelligence, Prince Bandar, who is increasingly flying to Moscow and returning with nothing every time. Now it is more or less clear why: Russia now hardly needs fleeting novels, and stable alliances, like the long friendship of the United States and Saudi Arabia, arise only on a common basis. Not the one in Riyadh, but ideological. Which they, no matter how quarrel, is, but we do not. That's all.