Recently, some unhealthy, to put it mildly, managed to take shape
news
trend. It is aimed at exaggerating plots, mostly associated with overt negativity, and at a complete rejection of coverage of what is commonly called popular heroism. Like, there are no people in our country today who, having stepped over all kinds of prejudices, will rush to help other people who need such help, as they say, here and now. The com of the general negativity is growing in new layers, rolling along the current reality. This information com makes people perceive the situation in such a way that Russia is a country that has been fenced off exclusively by a wall of indifference, excuse me, individuals living in their worlds and not taking into account that there are other people around with their problems and aspirations. Like, the society is fragmented, all around there are drug addicts, corrupt officials, murderers, parasites and rapists, but because the country and the people living in it are degrading and doing it almost simultaneously.
Such a position in the media environment has become so popular that a number of media outlets conduct all their work exclusively on coverage, and even open propaganda, negativity, introducing readers (viewers, listeners) to the perception of the world through black glasses, through which even bright sunlight in good weather the day looks like a ghostly signal of danger or a mist of indifference. Negative attracts attention, huge amounts of money are made on it, it gets accustomed to being on social grounds, rooting in people's minds. All this leads to the emergence of, so to say, the first social idea that the circle is the darkness of immorality, in the midst of which something like the crypt of humanism and universal human values ​​is arranged.
Against this background, the thesis that the country should know its heroes, was not only losing its relevance, but in some circles and causing something similar to a complete obstruction. The plots about how ordinary people save other ordinary people who are in trouble, for some reason, do not evoke positive emotions in everyone, only emphasizing that some annoying "all-pro-prodadism" virus has solidly strengthened in the Russian public environment.
This fact led to the idea of ​​publishing material on the fact that in our country, caring people are still much more than those who are well settled behind their screen, having put on their black glasses of indifference. The publication, as they say, for completeness, it is necessary to provide and comments from readers (users) of various media - those users who once had a head dipped in the foul muck of the negative, and who in this slush seem to feel quite at ease.
Not so long ago, in the program "Man and Law", a story was shown about those who, despite the risk to their own health and even life, without hesitation, went to help people who found themselves at a disastrous point.
One of those who committed an act worthy of universal respect is 20-year-old student from Chelyabinsk, Mikhail Anfalov. When he entered (around 6 in the evening) at the entrance of the house where his girlfriend lived, he saw a terrible picture: a huge male creature (it was extremely difficult to call him a man) tried to rape a 7-8 girl for years. Michael, in his own words, at first felt a sense of fear, but then literally threw the rapist off the child. A scuffle ensued, after which the offender decided to flee, but Mikhail did not stand aside. He rushed in after him and knocked down the perpetrator, who (as it turned out later) turned out to be a 33-year-old local drug addict. It is noteworthy that at that time there were several men in the courtyard of the house who calmly looked at what was happening, without putting any effort to help the student cope with the criminal. Subsequently, observing Mikhail's actions with indifference, the people said that they considered what was happening to an ordinary household fight - they say, there is a reason for a fight - let them understand it. It is also surprising that no one came to the place of the actual detention of the rapist and did not, with a smile and whistle of pleasure, shoot what was happening on the cell phone camera ...
History
with the feat (otherwise it is impossible to name this act) received a continuation. Mikhail was rightly awarded the governor, and in addition the student received an award from representatives of local internal affairs agencies. Mikhail truly became his own man in the family of the girl he saved — Dasha's second grader, who was discharged from the hospital one week before the new year (the girl had numerous injuries and a fracture of the skull base, for several days Dasha was in a coma). Mikhail for his full recovery and psychological rehabilitation opened a charity account. We present this data:
Branch №8597 Sberbank of Russia.
INN: 7707083893 Transmission: 745302001 BIK: 047501602
Cor / Sc: 30101 810 7 000 000 00602
R / SCH (bank card): 4276 8800 5838 2304
Recipient: Mikhail Vitalyevich Anfalov.
The money is transferred to the parents of the affected child.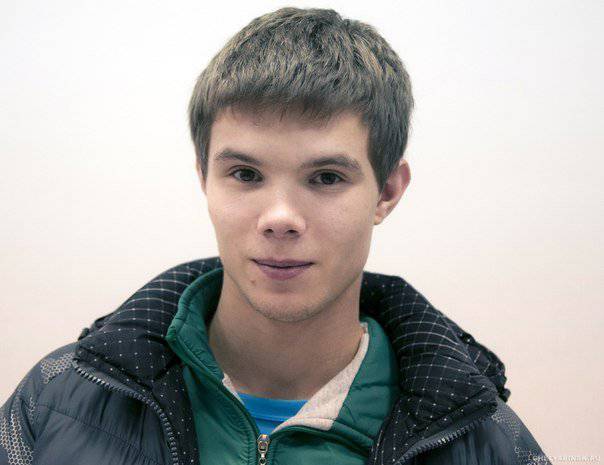 Mikhail Anfalov
But this is a positive sequel. But there is, unfortunately, more. Not to say this would be wrong.
As soon as the news of the young hero of Chelyabinsk appeared on social networks, "well-wishers" were immediately found. Their names along with comments should be published, as they say, for all to see.
Against the background of numerous positive reviews about the heroism of Mikhail Anfalov, the following entries began to appear in the social network "V kontakte" (usernames are in original)
Lesha Samsonov:
People absolutely do not want to do good deeds quietly and remain in the shadows.
I am voicing what is happening. Everyone needs to be morally high people, I - no. Therefore, I can afford not to be a hypocrite. It makes me happy.
Not to be a hypocrite, hiding your face, and discussing how other people should act is a strong argument ...
Tanya Nifontova:
What are you all talking about, why the hell is this guy collecting money at all?
These would-be commentators tried to highlight their "special" opinion, once again stressing that they were not at all interested in the problems of the people around them. It is gratifying to realize that a minority of such people are blinded by their own exclusiveness, and all the other comments on the topic "In Contact" confirm this.
Other people whose actions allowed people to be saved, and about whom information rarely reached the mainstream media (perhaps it did, and only for many media people's national heroism managed to turn into, God forgive, "unformat").
Passenger of the 56 th Chelyabinsk minibus Pavel Rogozhin (at the time of the 21 accident, the year), who a little over a year ago, along with another Chelyabinsk resident Denis Chishkov (33), saved people in a vehicle that departed beyond the bridge fence and fell on the Shernevskoe water reservoir . Pavel and Denis acted quickly, literally pulling people out of the minibus going under the ice. Seconds after all the people were safe, the bus went completely under water. Most of the cars, whose drivers clearly saw the sinking bus, just drove past, only one stopped ... Denis Chishkov and Pavel Rogozhin presented to the awards from the Ministry of Emergency Situations.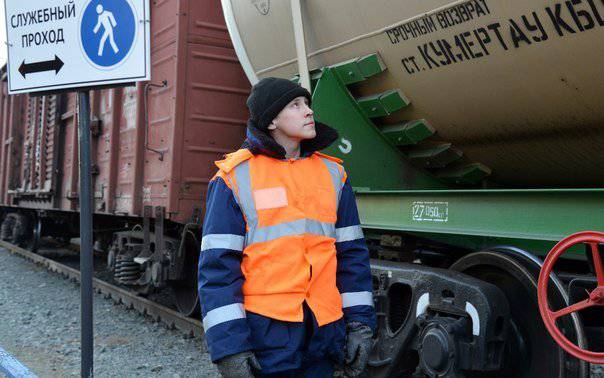 Pavel Rogozhin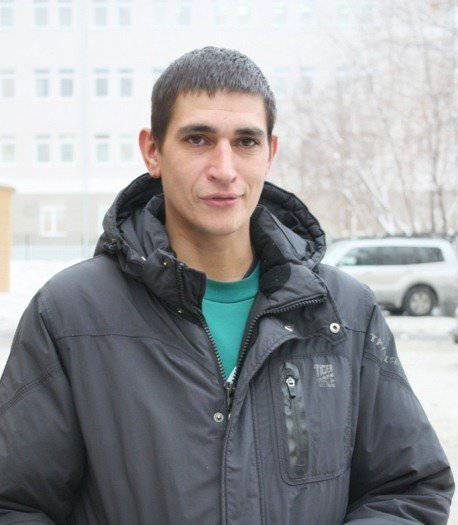 Denis Chishkov
November 2013 of the year. Khabarovsk. Tram 5-th route near the stop "38-I school" caught fire due to a short circuit. Around 30 passengers were blocked in the vehicle. Passers-by tried to help passengers, trying to open the doors of the tram. It was not possible to do this. At this point, the young guys arrived to help, who, as it turned out later, turned out to be boxers from the Republic of Dagestan, who arrived in Khabarovsk for the competition. The young guys were training not far from the place where the tram caught fire. They ran up to the tram, one of the guys broke glass with a stone, the guys began to help people leave the burning transport. The Khabarovsk Mayor's Office thanked the Dagestan athletes and their coach Zuber Jafarov personally for their courage.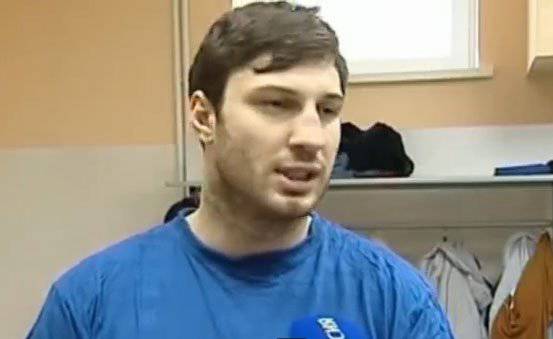 Khadzhimurad Khasanov - one of those who saved people in Khabarovsk
It would seem that gratitude for these guys is a phenomenon that should be obvious and normal for every sober-minded person. But it turned out that in this case there were gentlemen who had "their own thoughts" about what had happened.
One of the news commentators (resident of Novosibirsk under the nickname
Paw
) issued the following:
Brad ... And what could catch fire in a tram? Is it working out the money thrown into improving the image of Caucasians? And Kharabovchians (for a "specialist" this word is written precisely in this way — he hit the keys so actively that he didn't keep up with his own racing thoughts - author's comment) do you have stones lying on the street?
Некий
Mass_Effect
writes:
Well, now you will have the friendship of peoples on the tonsils. Will be all together lezginka yayrivat.
But an amazing reaction to what is happening from some eyewitnesses:
For the heroes of the people - pride, for the "omniscient" trash in the form of "experts", "advisers" and "in all doubters" - just a shame ... The first acted in the name of saving other people, the last - in the name of self-praise, whose place is exclusively on the information landfill.