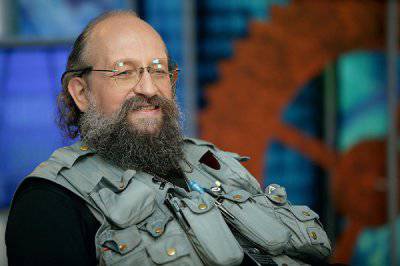 Not only in upbringing, but also in education, a technician will not be able to completely replace a person in any foreseeable future for a very simple reason: a significant part of education and almost all conscious upbringing lies in answering questions that arise in a child.
I think I myself grew up well educated (and even somewhat clever), not least because my parents were always ready to answer my questions. Obviously, they often sent me to books, saying that they could not answer such a question, and I should read about it. But if I only found out everything from books, my education would be very long. Indeed, in books, answers, as a rule, have to look for longer. From my parents, I received answers to the main part of my questions fairly quickly. Accordingly, I had more time to search for answers to those questions that my parents could not cope with, or they wanted me to do at least something on my own, without relying on them. I suppose if I studied only from books, if parents didn't answer my questions so quickly and so willingly, then I wouldn't have physically enough time to gain so much knowledge, let alone think about them, because education is not so much recognition new how much thinking about what you learn.
Based on the above experience, I think: even in education it is impossible to rely only on books, but it is also impossible to rely on training machines, since such a machine is unlikely to be able to respond quickly and accurately to the whole range of unexpected questions. As far as I can tell, modern technology is still very far from such a level to automatically answer questions - and even asked in free form, because the child cannot formalize his questions so that the machine can understand them.
As for upbringing, the equipment here is generally unlikely to be able to give at least something. As a person who has been involved in the development of quite complex programs for a couple of decades, including automation programs for managing technological processes (that is, those designed primarily to respond quickly and correctly to very unexpected events), due to my professional experience I don't believe that in the foreseeable future, create a program that can properly respond to the behavior of the child and, accordingly, educate him. And such a reaction is necessary, because education is not primarily the assignment of patterns of behavior, but the prompt response to possible deviations from these patterns. It is clear that it is absolutely impossible to foresee the whole range of possible deviations in advance and, accordingly, it is impossible to set the correct program behavior in response to any deviation.
Therefore, it seems to me that technology can help in education in only one way - to reduce the cost of human strength in training, so that a person has more time for education. Although I have already said that the technician cannot fully take on the responsibilities associated with training, but it can still significantly help this process. There are quite a few methods of education, based on the machine, and this support can somewhat reduce the cost of human strength for training. And if a person spends less time and energy on the pupil's education, he will accordingly be able to pay more attention to the education of this person.
And I also want to emphasize: in my opinion, education and upbringing are sides of a single process. It is impossible to separate one from the other to the full - simply because a person brings up, first of all, not by words, but by personal example, and from what example the teacher shows by his behavior, it largely depends on how his students will be brought up.
There are probably a great many examples, but I will not give examples, but I will limit myself to an old Soviet-era joke. What is the difference between the commissar and the political officer (that is, the deputy commander for political work)? The commissioner says "do as I do", and the deputy politician says "do as I say." So, if we seriously hope that the child will do what we say, then no hope for a good upbringing of this child is even worth feeding. It is necessary to proceed precisely from the fact that the tutor must be, among other things, also to a large extent a model for the educated. And the main thing that a technician can help with in education is to free up such a share of the teacher's time and effort so that he has more opportunities to act as a good educator.