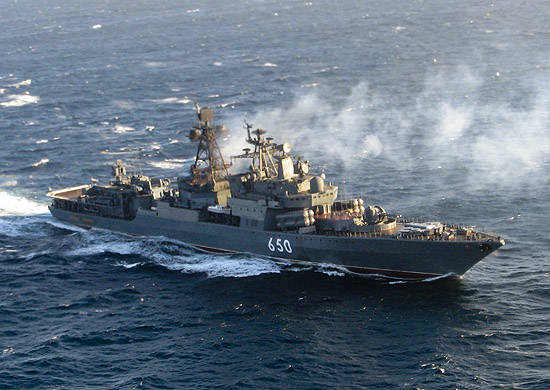 In 2014, ships and support vessels of the North
fleet
will continue to actively explore new areas of navigation in the Arctic.
It is planned that in the summer period of 2014, several detachments of ships and vessels of the Northern Fleet will carry out trips in the waters of the Kara Sea and the Laptev Sea, which will continue the work begun in 2012 on the study of new navigation areas in the Arctic Ocean. A number of studies are planned in the area of ​​the Northern Land archipelago.
Seafarers of the North Sea are planning to study the navigation and hydrographic situation, update maps and sea pilots, hydrometeorological observations, survey geodetic points in the Arctic and check their correlation, as well as explore the possibilities of navigation of non-ice-class vessels in high latitudes during the favorable ice period.
In total, 2013 has visited 12 surface ships, research vessels and support vessels in the Arctic. One detachment of ships of the Northern Fleet, headed by the heavy nuclear missile cruiser "Peter the Great", made the transition to the archipelago of the Novosibirsk Islands, where they then landed a naval landing on the Kotelny island and took an active part in the restoration of the Arctic Temp airfield.
In 2013, another detachment of hydrographic vessels of the Northern Fleet visited the Franz Josef Land archipelago of the islands, where he made a number of hydrographic discoveries and conducted research work. The Arctic and the submariners of the Northern Fleet, which are carrying out regular voyages in various regions of the Arctic Ocean, continued to actively explore the Arctic.