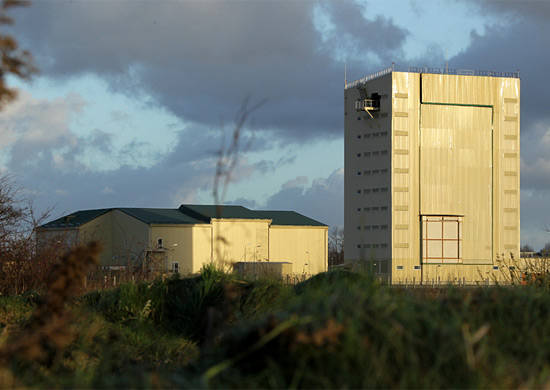 In 2014, in the Kaliningrad and Irkutsk regions, new Voronezh radar systems of a missile attack warning system will be on combat duty. Creation of new radar stations of high factory readiness (VZG) will be conducted also in the Altai and Krasnoyarsk Territories, the Murmansk and Orenburg regions.
Currently, four new-generation radar stations, created using high factory readiness technology, have been introduced into the Main Missile Attack Warning Center. RVS of the Voronezh-M VZG in the Leningrad Region and Voronezh-DM in the Krasnodar Territory are in combat duty. Radar "Voronezh-DM" in the Kaliningrad region and the radar "Voronezh-M" in the Irkutsk region are currently operating in the mode of experimental combat duty.
The creation of a new generation radar network in Russia with higher combat capabilities and operational characteristics will allow the creation of a solid radar field with the required time indicators for a nuclear missile warning to 2018 with the necessary redundancy.
Not less intensive work is underway to create the Unified Space System (CEN) detection and command and control. In order to improve the space flight systems of the SPM system, large-scale capital construction works have been launched at the command posts of the system in Serpukhov and Komsomolsk-on-Amur, at the technical complexes for training spacecraft at the Plesetsk cosmodrome. At the enterprises of the military-industrial complex, prototypes of new spacecraft and equipment of ground-based control complexes are manufactured.
The active development of the Russian missile attack warning system will ensure that the combat mission of detecting ballistic missile launches and radar monitoring of all missile-prone areas from the territory of the Russian Federation is guaranteed.
In 2013, the on-duty forces of the missile attack warning system and the information means of the missile defense system (ABM) found about 40 launches of foreign and domestic ballistic missiles and space rockets. At the same time, omissions of detections, while finding trajectories in the area of ​​responsibility of the Russian means, were not allowed, which confirms the constant high degree of readiness of the Russian air defense and missile defense systems.
One of the most striking examples of this was the discovery in September of 2013 of the launch of two ballistic targets in the waters of the Mediterranean, conducted in the framework of a joint missile defense system test by Israel and the United States.