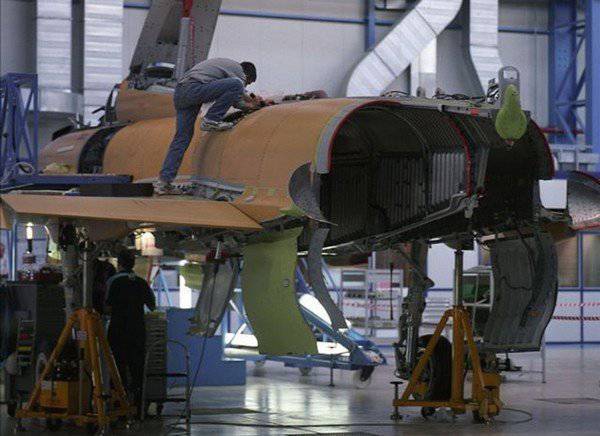 The Chinese showed industrial designs of the power parts of a glider fighter, made of titanium, using laser 3D-print.
The presented detail is the carrier part of the airframe and serves as a holder for jet engines of a modern fifth-generation fighter. The use of this technology allows you to make a monolithic detail, which reduces weight, cost and increases strength and accuracy.
In addition, production of parts for chassis, flaps, and insulation panels has already been launched.
Already, technologies allow the manufacture of modern weapons at home, so a pistol printed on a home 3D printer from nails and other improvised means, successfully fired nine shots. Creating a deadly "toys" cost its inventor just 25 dollars. Soon, a Texas student plans to lay out the drawings for a homemade gun on the Internet.
No sooner had a University of Texas student printed a pistol on his 3D home printer as his compatriot produced plastic bullets in a similar way. Their inventor test shot on video.
A video appeared on the Internet that clearly shows the destructive effect of bullets printed on a three-dimensional printer. The author of the video shows the audience three bullets of different sizes and shapes. Then his partner consistently shoots them with a 509 Mossberg rifle at various targets. Plastic "pills" equipped with lead shot from a distance of a couple of hundred meters carry the board for darts to feathers, leaving holes even on the iron canister to which the target was leaned.
Now the process of copying and developing new military equipment by Chinese manufacturers will become even easier and faster. It is enough to disassemble a foreign sample. With the help of 3D scanner, to make digital models of complex parts, and then without implementing complex technology of their production in the usual way, just print the parts on an industrial 3D printer.