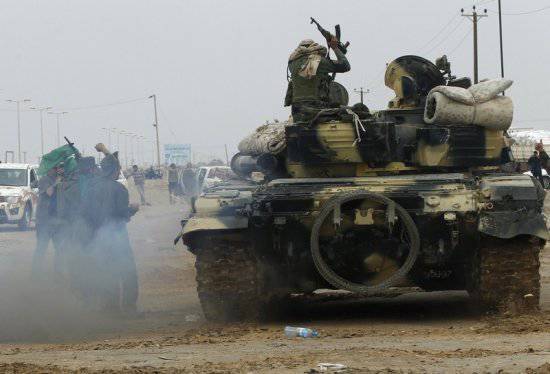 Nicolas Sarkozy announced on Saturday in Paris about the commencement in the coming hours of air strikes on Gadhafi's troops in
Libya
. "We made this decision together with Arab and European countries," the French president stressed.
"The head of the Arab League and the European Union and representatives of the United States jointly decided to ensure the implementation of the UN Security Council resolution 1973 and immediately cease hostilities and violence against the civilian population in Libya. The participants decided to use all necessary means, in particular of a military nature, to implement the decision UN Security Council. In accordance with our agreement with our partners, our Air Force will fight against Libyan Air Force, Colonel Gaddafi in the Benghazi area, "said Sarkozy after an international meeting on Libya in Eli Seiysky palace.
According to him, "the gates of diplomacy for settlement in Libya will open when hostilities cease." "Today we are operating in Libya under the mandate of the UN Security Council in cooperation with Arab partners," said Nicolas Sarkozy.
However, according to him, the leaders of 22 countries gathered in Paris to discuss forceful measures against Libyan leader Muammar Gaddafi leave the door open for negotiations and declare that Gaddafi can avoid the worst.
In addition, the Acting Prime Minister of Belgium, Yves Leterme, also said that military strikes on Libya "may be inflicted in the coming hours." Belgium provided its aircraft to participate in operations in Libya.
Channel "France-24" in his comment did not exclude that the first blows could be delivered on ground
aviation
structure - airfields and radars. According to the channel, Sarkozy does not exclude the use of aviation against Gaddafi's armored forces.
Multi-purpose fighters Rafale French Air Force had already begun to carry out reconnaissance flights over Libya. According to military sources in Paris, the flights "are conducted over the entire length of Libyan territory."