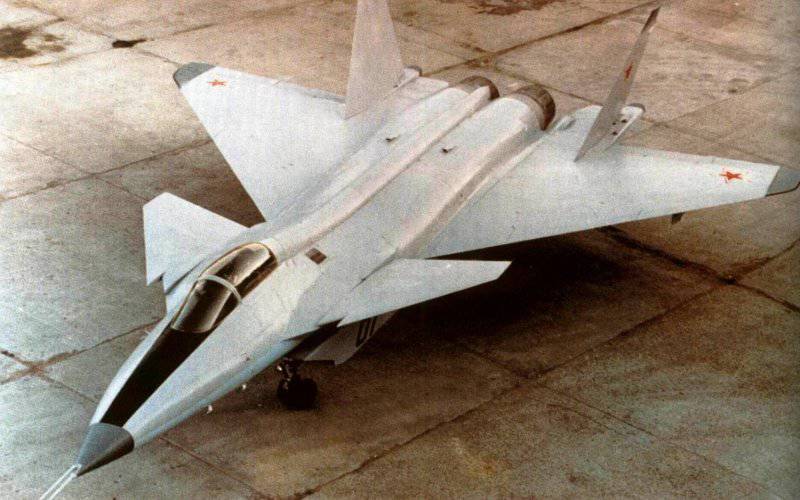 The unique prototype of the fifth generation MiG 1.44 fighter has been sent for storage and has been mothballed in the hangar of the Gromov Flight Research Institute (LII), Izvestia writes on Thursday with reference to the message of the Russian MiG Aircraft Building Corporation.
The publication reminds that several months ago, with reference to satellite imagery data, the foreign media reported that the prototype of the fighter was stored on a "secret base" in the open air. The press service of the corporation "MiG" reported that the aircraft will not be disposed of.
"The plane, built in 1990-ies on the experimental program of the fifth generation, is in Zhukovsky. He does not fly, is in custody in the hangar, and no one is going to destroy it, "said the press service.
Fifth generation fighters began to develop in the United States and the USSR in the 1970-e, specify "News". In the United States, the first aircraft were put into service in the 2001 year.
The project of the multifunctional fighter (MFI) was launched in 1980-ies, and by the 1999-mu a flight copy was received, which was called the MiG 1.44. The plane was supposed to confront the American F-22 Raptor. The Russian car flew twice in the 2000 year.
After that, the development was abandoned, and in 2002 the PAK FA project (a promising front-line airline complex) was announced
aviation
), which became the T-50. This is the development of the competitor of the MiG corporation - the Sukhoi company.
In the opinion of Colonel-General Anatoly Sitnova, the former chief of armament of the Armed Forces, the T-50 fighter that ousted Migov's creation has no potential comparable to that of the 1.44 MiG.
On the eve of the commander-in-chief of the Russian Air Force, Lieutenant-General Viktor Bondarev announced that serial deliveries of the fifth-generation fighter T-50 to the Air Force will begin in the 2016 year.
Such machines can fly at supersonic speeds without the use of afterburner, have super-maneuverability, are hardly noticeable on radar, are equipped with control automation systems and can hit targets of different types with the same efficiency.