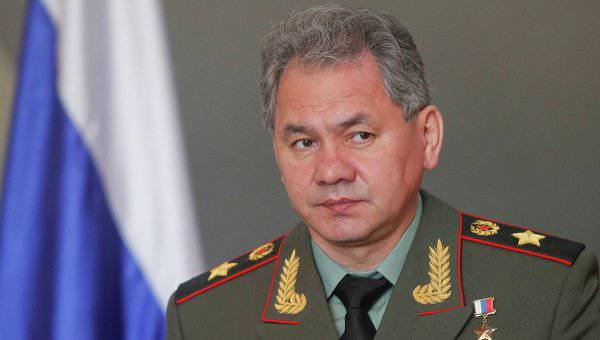 In order to more effectively accomplish military tasks, a transport network and infrastructure are needed, which will have to be partially recreated. These conclusions were made by Defense Minister Sergei Shoigu after checking the combat readiness of the Russian army.
"We have already made some changes, something needs to be done. Something needs to be recreated, something to be rebuilt: this also applies to railways, port facilities, and the airfield network, "the minister said today on the TV channel Russia 1. He stressed that the Ministry of Defense should continue to develop a network of co-based airfields. In addition, the structure of the Russian Air Force and the structure of the storage bases are changing, which requires making adjustments to the "state defense order and armaments program".
Leverage will be taken into account when obtaining housing
The personal success and length of service of the military will now affect the receipt of housing. The law on the introduction of housing subsidies for the military will provide for special factors that will directly depend on these characteristics.
"We would like to create conditions under which not serving in the army would be indecent. I think that most of the military personnel will have an opportunity in a very short time to determine their permanent place of residence and acquire the housing that they consider suitable for themselves, "said Shoigu.
He stressed that the subsidies will be "worthy." In addition, the Ministry of Defense provides for the regulation of the amount of this amount. "If a person has served ten years, this is one coefficient, 15 is another, 20 and over 20 years - naturally, the highest coefficient. Then it will be clear what kind of incentives a person has to serve, "the minister added. Today, the military is provided with housing of their choice free of charge in the property or under a social contract of employment.
Foreign weapon will not be an alternative to domestic
Military equipment and weapons will be acquired abroad only in the absence of Russian counterparts. "If it is necessary for today, in order to close some serious directions necessary for the defense of the country, then we, of course, will do it," said the head of the Minoborny. In parallel with this, everything will be done so that our domestic equipment will be exported, said Shoigu.
The minister noted that not the whole industry is ready to fulfill the state defense order. The reason for this - the lag of production. Defense enterprises have been allocated more than 3 trillion rubles today to bring technology to modern standards.
The Russian Ministry of Defense continues its course towards the development of long-range precision weapons and upgrading the armament of strategic missile forces.
"Our Strategic Missile Forces, like the entire system, are in good condition - are being improved. I think that we will reach the level of 100% of new equipment in these divisions in the near future, "noted Shoigu.