The Swedish Institute for Defense Studies has published a report on the state of the Russian armed forces. Such a report is prepared by the think tank at the Swedish Ministry of Defense every two to three years. Experts predict that Russia will continue to arm and conduct more and more frequent military exercises, writes Svenska Dagbladet.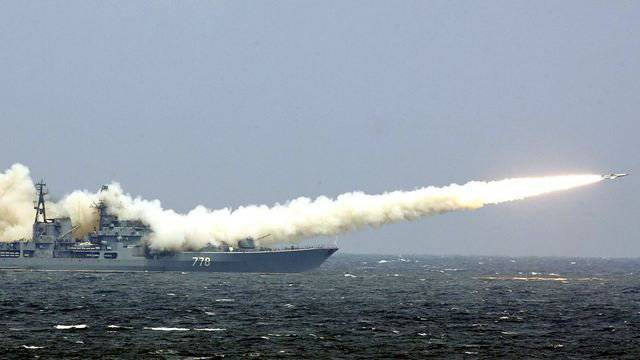 "The Russian potential of conventional weapons has increased and, we believe, will continue to grow over the next decade. An increase in defense spending and an increase in military procurement will mean that the level of training, support and equipment of the armed forces will increase, "
- the report says.
The previous report of the Institute of Defense Studies, devoted to Russia, expressed doubts about whether Russia could complete the large-scale reform of the armed forces and whether it was enough to modernize funding. However, by now most of the question marks associated with the reform have been removed, writes Svenska Dagbladet. The report concludes that Russia will continue to prepare for a wide range of military tasks in all strategic areas.
A key characteristic of the country's changing approach is the increased frequency of military exercises at several levels. Russia trains its troops to participate in four types of armed conflicts: a full-scale war (with the United States), a regional war (with NATO countries or China), a local war (what was the conflict in Georgia) and minor armed conflicts.
As the newspaper reminds, in the spring of last year, Russia conducted large-scale exercises in the Baltic Sea, the task of which was to train the launch of cruise missiles against targets located around Stockholm and in the south of Sweden. In October, in response to the too aggressive behavior of Russian aircraft during the exercises, the Swedes took to the air two fighters from their side. Such behavior in relation to each other has become the norm of the armed forces of the two countries.
In terms of the share of GDP spent on military spending, Russia bypasses even the US with its 4,5 percent (2012 data of the year), not to mention Sweden, which spends just 1,1 percent of national income on defense. Even with the slowdown in the Russian economy, funds for defense will come rather big, notes Svenska Dagbladet.
From the point of view of Swedish experts, such a patriotic anti-Western course and such budget policy enjoy broad support among the population, who see Russia as a great power.
"They believe that this is a rational use of funds and are ready to give money to the military sector," said study leader Caroline Vendil Pallin. "Such a position is not imposed from above, but grows out of Russian identity."