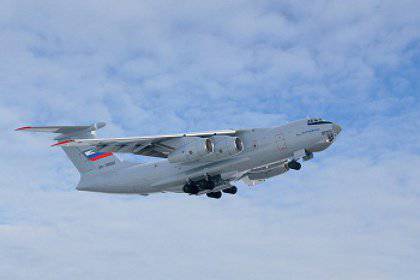 Next year, the Ulyanovsk aircraft factory should supply the Russian Air Force with two Il-76 aircraft, commander-in-chief of the Russian Air Force, Lieutenant-General Viktor Bondarev, said.
"Today I watched the Il-476 aircraft under construction. Factory readiness he has about 90%. 15 May 2014, the plant will transfer the board to us in operation ", - said the commander in chief of ITAR-TASS.
Bondarev also noted that in October 2014, the Russian Air Force should receive a second Il-476 aircraft. All in all, before the 2020, the Ministry of Defense should receive such planes under the 39 contract.
Bondarev also examined the first experienced IL-2013 built in Ulyanovsk in 476, which is being finalized after the stage of joint state tests.
Note that on Wednesday, the Air Force received an advance batch of upgraded Mi-8 helicopters, and on December 24, the last batch of new Su-34 bomber arrived at the Air Force.
In 2016, the Air Force will start receiving PAK FA fighters.