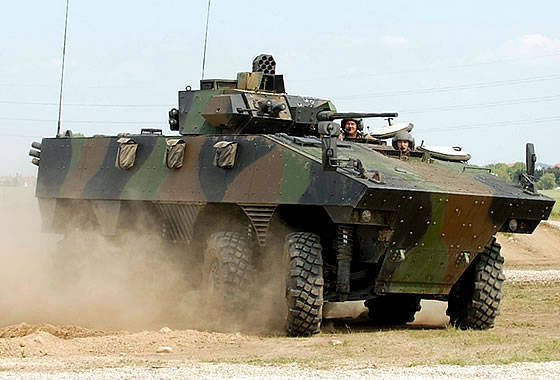 The Ministry of National Defense of Canada has announced the cancellation of the program to purchase armored combat vehicles CCV (Close Combat Vehicle), the cost of which was estimated at 2,1 billion Canadian dollars.
According to Defense Minister Rob Nicholson, based on the recommendations of the command of the Armed Forces, the Government of Canada decided not to continue the project to acquire the BBM CCV.
The purchase of BBV CCV was provided for by the program for the acquisition and replacement of a fleet of ground combat vehicles FLCV (Family of Land Combat Vehicles) worth $ 5 billion, which the Canadian government announced in July 2009. The project envisaged the purchase at the first stage of up to 138 armored vehicles (supply of 108 units with an option to purchase 30 units), which should fill the gap between the BBM LAV and the main combat
tanks
"Leopard".
According to the Canadian Ministry of Education and Science, the BBM CCV procurement program was initiated at the height of the operation in Afghanistan. New armored vehicles were supposed to provide high protection of personnel against mines and improvised explosive devices in the conditions of the use by the enemy of asymmetric methods of warfare. However, at the moment, the Canadian Forces mission in Afghanistan has been completed and the command is overestimating the priority needs of the troops.
In addition, according to the statement of the Canadian Forces Command, the implemented modernization program of the LAV-3 AFV allowed them to significantly increase their security and combat capabilities.
The Nexter management has already expressed its disappointment with the decision of the Canadian government due to the fact that significant efforts, time and resources have been invested in this program over the past four years.