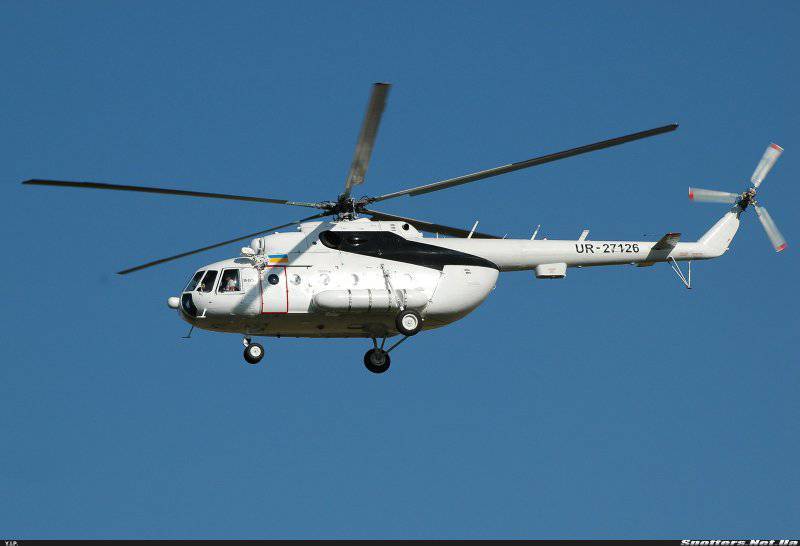 South Sudan on the verge of a massive civil war. Thousands of people have been killed in recent days. The president announced the suppression of a military coup attempt. Political opposition - develops into an ethnic one. And today, the militants fired at Ukrainian helicopters, which carry out a humanitarian mission in this country.
Ukrainian helicopters - the main transport in South Sudan. Here they are called none other than "iron angels", and not only for their white color.
They deliver water, grain, medicines to where only a helicopter can fly. In the nickname that the pilots themselves gave their cars, less romance and more realism - African workers. To save someone else's life for them daily work.
The mission of the UN set a completely peaceful task for the three Ukrainian crews - to take the refugees out of the conflict zone. But as soon as the unfortunates were loaded on board, they opened fire on the vehicles. The crew of Vyacheslav Gorbachev managed to escape from the shelling.
Vyacheslav Gorbachev, commander of the crew of "Ukrainian helicopters":
- And when I see that guns are starting to lift around, shooting begins, I quickly raised the helicopter, we managed to leave, they shot at us, but they didn't hit us.
The rest are less fortunate. One of the cars with a bullet broke the oil pipe. Failed engine. Meanwhile, the enraged rebels were about to execute the refugees.
Alexander Sizon, commander of the crew of "Ukrainian helicopters"
:
"They have a tribal war, and the Nuer tribe destroys the Dink tribe, the Dink tribe destroys the Plema Nuer." As for the crew, then maybe we would have survived, but this is not an option.
Vladimir Sizon decided not to tempt fate. He reached the nearest base on one engine. The third Ukrainian helicopter rebels shot almost point-blank.
Oleg Polinchuk, commander of the crew of "Ukrainian helicopters"
:
- One kul has crumbled in the lobov skapa along the other pilot and two kulі flew in the direction of the commander of the vessel. Palne vitіkalo ... put in the vantage cab.
They managed to get up, but they didn't fly far away on a padded car. They sat in an unfamiliar place. Pilots were able to evacuate. The helicopter had to quit. Militants do not get to him, hopes the commander.