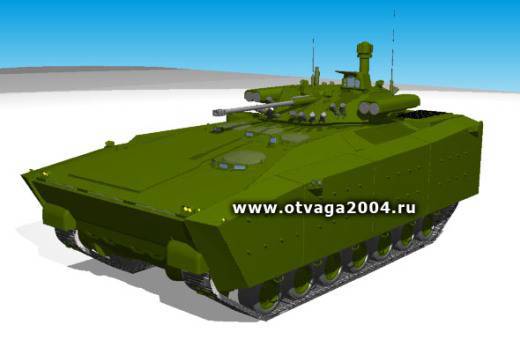 In Kurgan, they began to implement the most important task - the manufacture of combat vehicles for participation in the anniversary military parade of 9 in May 2015. The new Kurganets-25 combat vehicles, the BMD-4М airborne combat vehicles and the BTR-MDM airborne troops will be demonstrated on the Red Square by the Tractor Plants. This was reported to the Vestnik of Mordovia in the department of strategic communications Concern Tractor Plants.
"We are fully aware of the fact that military doctrine and advanced weapons that will and will be sent to the troops should ensure the security of the Russian state," said Albert Bakov, first vice president of the Tractor Plants Concern. - Already today, the defense industry enterprises of the country have received government orders, allowing them to load our specialized production sites for the next decade. This will help us to update the production and technical base, create high-quality jobs, guarantee our specialists stable, well-paid work, and with it wealth in their families. "
The military direction of the Tractor Plants is represented by the only Russian company that manufactures infantry fighting vehicles of Kurganmashzavod OJSC, Russian developer and manufacturer of airborne combat vehicles, OOO Volkograd Tractor Plant LLC, manufacturer of upgraded landing gear for anti-aircraft missile systems, Lipetsky LLC Tracked Tractor Plant ", leading the Russian Design Bureau for the design and industrial development of infantry combat vehicles and tracked vehicles - OAO" Special Design Bureau of Mechanical Engineering ", the head enterprise of the country on the materials and structures of protection of weapons, equipment and personnel - JSC "Research Institute of Steel"