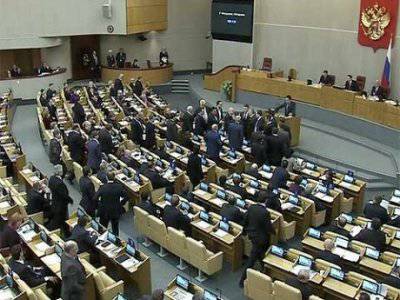 December 16 in the State Duma was not at all the usual meeting of Russian lawmakers, but a real evening of poetry, which Sergei Naryshkin announced and opened. At the same time, the speaker of the State Duma declared that the real legislator should have a keen sense of the epoch and should keep up with neither the writers nor the poets. Naryshkin also noted that the creative component should be one of the main pillars of the work of the Russian parliament.
It is known that among the deputies there are a sufficient number of people who, in their own free time from legislative activity, are engaged in the work of an entirely different nature. And among such creative deputies are poets and writers who have already managed to publish several of their collections.
More in this business succeeded ladies. Women entering (entering) in power, by the way, are engaged in poetic creativity more actively than men. One of the most famous poetess from among the former officials of the present is Evgenia Vasilyeva. The arrest of Vasilyeva significantly fueled public interest in her poems. And now her political syllable discusses no less than the decorations, the apartment and the cosmetics she uses. During the so-called house arrest, Vasilyeva increasingly appeared before television cameras without makeup. Apparently, she was forbidden to attend cosmetic boutiques in Moscow, and to order cosmetics through online stores, for example, through
http://myoriginal.com.ua/
not included in the circle of wishes Vasilyeva.
The creative impulse of Evgenia Vasilyeva in their own way was appreciated by many. The majority saw in the figurative figures of the "defense service" case "fat" hints on relations with Anatoly Serdyukov. Vasilyeva herself stated that many poems were written by her in her early youth.
According to some data, a collection of poems accused of embezzling budget funds can be purchased in Russian bookstores for 250 rubles. It is reported that the company "Algorithm" could be engaged in the publication of poems. And it is hardly worth talking here about the reader's interest, but the collection (if it really hit the bookstores) should be in demand. The reason is the identity of the author of these poems himself, who (talking about Vasilyeva) on December 26 may already be released as the term of house arrest ends.