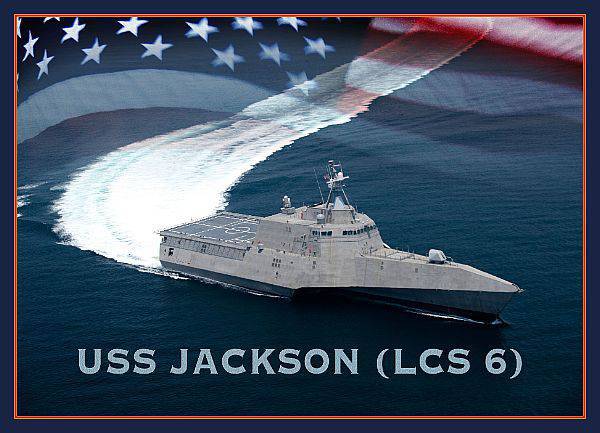 14 December launched the future USS Jakscon (LCS-5) at Austal USA's Mobile (Alabama) shipyard, which was another major milestone in the Littoral combat ship program. This is stated in the press release of the US Navy on December 15.
Next week at the shipyard Marinette Marine Corp. in Wisconsin, another LCS class ship, the USS Milwaukee (LCS-5), will be launched.
These ships, ordered in 2010, in the LCS program actually mark the beginning of "serial construction". With serial construction, the Navy will be able to realize such advantages as reducing ship costs and reducing construction time.
"Watching a few ships on Mobile's embankment is great," said Captain Tom Anderson, program manager for LCS. "Serial construction is in full swing at both production sites, and we see an important stage in the construction of ships."
The baptism ceremony of USS Jakscon will be held in the spring of next year.