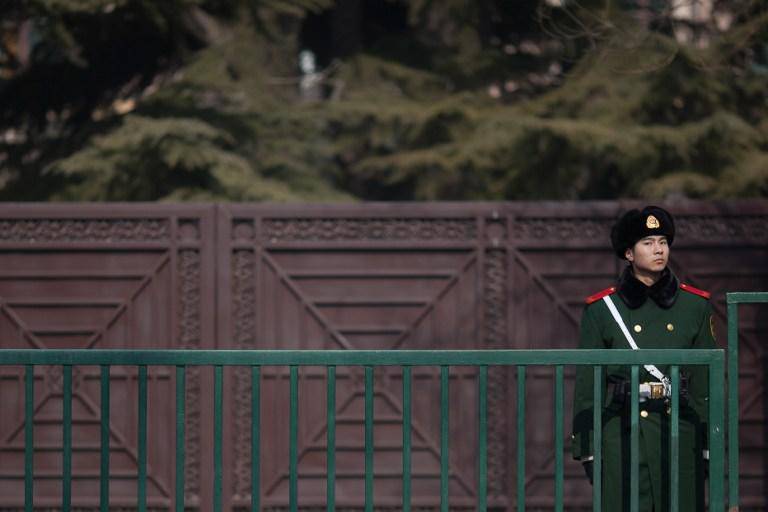 A wave of public condemnation caused a video in which Chinese soldiers are torturing newcomers. Across the country, people wonder why hooligans are in the ranks of the army, reports The Times of India.
In the 15-minute video, camouflaged soldiers beat young cadets. The recruits of the People's Armed Police became victims of bullying. After each fall, the cadets were forced to rise, and the beating continued. The soldiers beat the novices with their heads against the wall, beat them with wooden sticks, tied them with belts. Then they wiped the blood from their faces, patted them on the shoulder, and continued the torture.
The authenticity of the video is already installed. The video was shot in the city of Wuhai in Inner Mongolia. Tried newcomers soldiers of the People's Liberation Army.
The scandalous video gained popularity on the Internet and caused a wave of public outrage. "We trust these hooligans to our security and protection of the homeland," said one of the users of the Weibo Internet resource, on which the video first appeared. "What is the use of people who are so cruel towards their fellow countrymen?", Another user wonders.
Note that Chinese law provides for military duty for men from 18 years, volunteers are recruited for service up to 49 years. The Chinese army is the largest in the world. In total, in the ranks of the armed forces of the Middle Kingdom, there are now 2,3 million military personnel. However, this is not the limit - in 1949, the Chinese army consisted of 6 million troops.