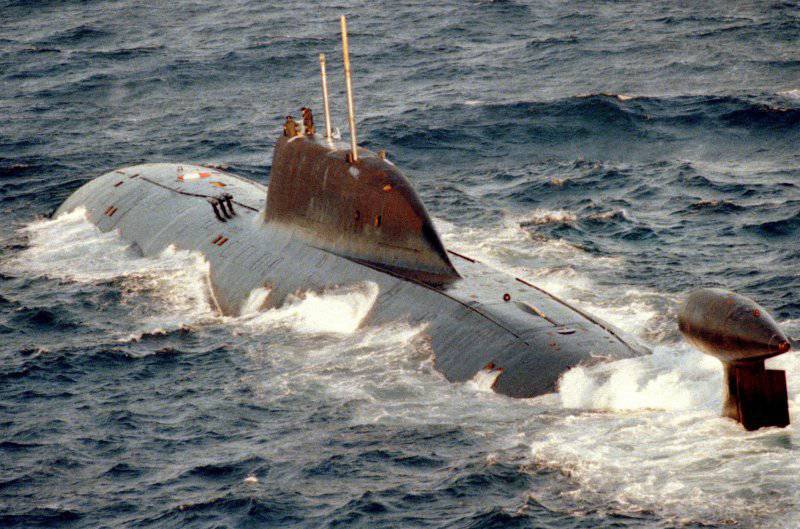 State Atomic Energy Corporation Rosatom announced a tender for the disposal of the nuclear submarine of the 971 project (Pike-B) - K-263 Barnaul.
"Lot name: dismantling of the cruising nuclear submarine of the 971 project, factory number 502," says a message posted on the public procurement website, which eagle-rost paid attention to. 502 is the Barnaul submarine serial number.
The initial contract price is 246 million rubles. Disposal must be completed by November 2016.
The K-263 submarine was put into service on December 31 1988 of the year, entering the Pacific Fleet. In 1990, she performed her first and only combat service, after which she served for the training of combat training tasks by personnel of the rest of the submarines of her series.
28 April 1992 was reclassified into a nuclear cruising submarine. 13 April 1993 of the year received the name "Dolphin".
9 February 2002 of the year received the name "Barnaul" in connection with the establishment of patronage relations with the administration of the city of the same name.
Included in the 10th Submarine Division of the 16th Pacific Submarine Squadron
fleet
. Now under repair.
At present, 12 submarines of the 971 project are in service with the Russian Navy, most of which, according to open data, are under repair or are awaiting repair. Earlier it was announced that two submarines of this project: "Samara" (NPS K-295) and "Bratsk" (NPS K-391) - will be upgraded.