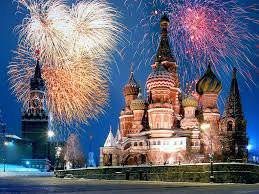 "You can't understand Russia with your mind, / you can't measure it with Arshin: / It's special to become - / You can only believe in Russia."
145 years ago this poem was published by Fyodor Tyutchev, a poet and, by the way, a political thinker. These lines have become, perhaps, the most quoted in Russian poetry from those where the name of our country is mentioned. And of course, "You can't understand Russia with your mind" (Tyutchev's handwritten version has a dash between the first words), along with Gorchakov's "Russia concentrates" - the two most popular maxims about Russia. In any case, in our timeless, meaningful time
.
What went to the people is usually considered vulgarity. "Mind does not understand Russia" went. But vulgarity was gone. But many of their famous vulgarity on the famous quote hone. I would even say this: political vulgarity focuses on hearing or repeating these four lines. And pretentious, which understands little in Russia and even less able to work in it and with it, vulgarity, and politically just the opposite - vulgarity is mocking (on the current novojaz - stebnaya), not loving and even hating Russia, not wanting to understand it, calling its homeland " Rashkoy.
Those who consider and call themselves intellectuals or, in the old way, intellectuals, have a special vulgarity. For example, they like to quote Pushkin: "The devil guessed me to be born in Russia with a soul and talent". Not being Pushkins, but trying on Pushkin's despair towards himself.
Such intellectuals remind ignoramuses from school or university, who, with difficulty (and with mistakes) having written five lines, try to show off their erudition and hide behind Chekhov: "Brevity is the sister of talent." In this case, I ask the schoolchildren and students a simple question: "How many volumes are in the complete collection of Chekhov's works?" The erudition instantly fades - but the vulgarity remains.
Yes, Fedor Ivanovich Tyutchev asked with his own transparent, like the US elections, lines of intellectual puzzling for a century and a half! However, in my opinion, Tyutchev's intellectually poetic aphorism is clear and invulnerable. The poet actually compares Russia with God, whom it is impossible for man to understand with his mind or measure with earthly arshin. Belief in God is exhaustive for the believer "knowledge" about God.
Possible and secular transcript: Russia - the universe, the universe. She is everything, and she has everything. Therefore, it is impossible to understand Russia with the mind of an individual, and you can never get absolute knowledge about it - it will always remain something unknown and incomprehensible. But if you want to evaluate and understand (within your limits) Russia, you need to believe in it, as you believe, without being a scientist, that an immense Cosmos extends beyond Earth.
Finally, in my opinion, there is a third - lyrical, or, if you like, erotic decoding of the famous quatrain. If you love (may "civilized" Europeans forgive me!) A woman, then you do not strive to understand her with your mind, much less measure it with a common yardstick. Try another one - not only will you lose love, but you will also get it in your face. You just love, and therefore not only do not notice the flaws and flaws - you and they seem original charms. Love And that's it.
Well, if you do not love and do not believe, you, of course, cannot understand and appreciate neither God, nor woman, nor Russia. Remain indifferent succeed. Hating is easy. What we often see in those who are not Russian (this is understandable - they have a different love or faith in another). But often, alas, even those who were born in Russia and the Russians (at worst, Russian) call themselves.
Since publicly admitting their dislike for Russia or disbelief in it, most of them cannot be solved, and according to the level of education and lack of physical labor skills, these people are formally intellectuals, that is, people with intelligence, they composed a saving philosophy for themselves: I, clever, do not understand her, then she, this Russia, is nonsense, nonsense, "a tear in humanity."
But, first, who now has no higher education and cannot be labeled an intellectual label? Secondly, who proved that you are really smart? Rector signing your diploma? Thirdly, as Tyutchev prudently preempted, to understand Russia we need not a "common arshin" (call it at least comparativistics) and not just a "mind", but a genius. Like, for example, Pushkin. Which, even though his "devil guessed", either didn't renounce his love for Russia, his faith in it, or the ability to understand it.
Personally, I don't like a lot in Russia's existence - I can make a whole list. But even more in Russia that delights me. And also: I consider that I understand Russia with the mind (at least, in its main constants and peculiarities). That does not exclude my love for Russia and even often hesitant, but faith in it.
But in general, in Tyutchev's immortal quatrain, instead of Russia, insert the pronoun "me": "I can't understand with my mind, cannot be measured with a common yardstick ..." And so on. It will not be so smooth, but you will see how many slanderers of Russia immediately and willingly subscribe to these words. Selfishness because of understanding.
Paraphrasing well-known, but otherwise spoken words, I will end with this: Russia has understood so many and for so long that now she can choose, whose understanding to open, and whose to ignore ...