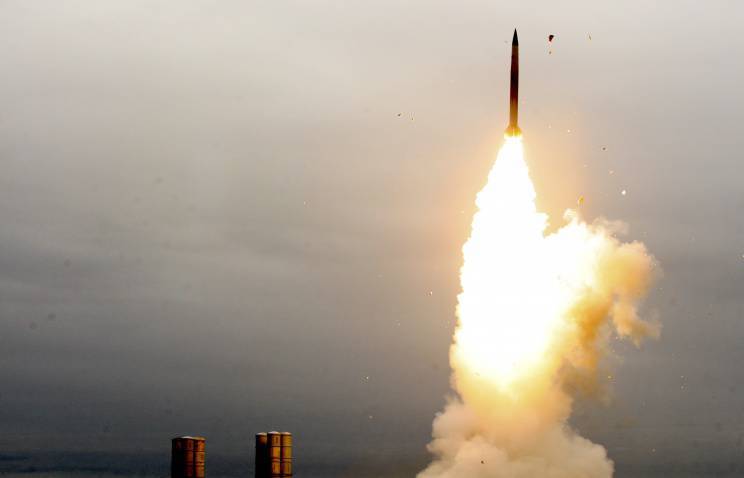 Greece successfully conducted the first firing of the Russian-made C-300 PMU1 anti-aircraft missile system, which is part of the Greek Armed Forces. This was reported to ITAR-TASS by the second secretary of the Russian embassy, ​​a representative of Rosoboronexport, which is part of the Rostec state corporation, Sergey Bogdanov.
"A very significant event for the Greeks," the diplomat said. "The rocket launched from the proving ground on the Greek island of Crete immediately hit the training target, so the second one wasn't even fired. But another thing is equally important: firstly, this is the first shooting at NATO our system C-300 PMU1, secondly, this system was originally acquired in 1999 by Cyprus, and 14 years of expectations didn't do anything with it.In 2006-2007, the rights to the system passed from Cyprus to Greece because Ankara did not wanted her to appear in Cyprus. "
Bogdanov stressed that "this is the first shooting
stories
Greece, the Russian system C-300, which became part of its armed forces "." The shooting was attended by the Minister of National Defense of Greece Dimitris Avramopulos, the Chief of General Staff of the Greek Armed Forces and all the commanders, - said Bogdanov. "The Greek minister specifically asked to postpone the shooting from December 11-12 to the next day, because he participated in South Africa at the farewell ceremony for Nelson Mandela."
In turn, the Greek TV channel "Antenna" stressed that "the first C-300 PMU1 Russian-made, considered to be the best anti-aircraft missile system in NATO, were successfully fired at the test site on the island of Crete." "From today, the C-300 PMU1 has officially entered the network of the Greek air defense system, although much still needs to be done in terms of service for the two artillery batteries to be brought to full operational readiness," the TV channel noted. "The C-300 PMU1 became the first system with the possibility of hitting ballistic missiles, which acquired the Armed Forces of Greece. "
According to "Antenna", a total of twenty technicians and military personnel from Russia, who prepared for firing, arrived for a rocket launch. "The rocket was launched, the target was amazed, and dozens of foreign military men invited to the shooting and, of course, representatives of the Greek political and military leadership witnessed," the channel said.
The report of the channel emphasizes that "C-300 is a legend in the international family of anti-aircraft systems." "It's enough to see what kind of noise is going on when Russia is going to sell it to other countries in order to understand how important it is from an operational point of view and what fear it imposes on the air forces of some countries /," the TV channel added.